Former Whalers assistant Axtell takes job in USHL
July 31, 2018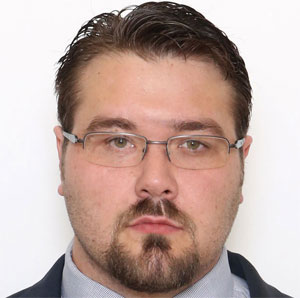 The Wisconsin Whalers, proud members of the NA3HL, are pleased to announce that former assistant coach Phil Axtell has been named the new assistant coach for the USHL's Dubuque Fighting Saints. He will join the coaching staff along with head coach and former NAHL head coach Oliver David and assistant coach Matt Millar.
Axtell, 31, served as assistant coach in the NA3HL with the Quad City Junior Flames and as associate head coach and assistant general manager of the Wisconsin Whalers.
He continued his coaching stint with the Quad City Mallards during the 2014-15 season as a volunteer assistant coach while finishing his bachelor's degree from Eastern Illinois University. He remained with the Mallards as an assistant coach until January of 2017, when he was named interim head coach. Under his direction, the club went 21-12-2, and led the team to its longest win streak (8), and its first 40-win season in over a decade.
Axtell lost the interim tag and was promoted to full-time head coach, and became one of the youngest head coaches in the ECHL. As head coach, the Mallards partnered with the Vegas Golden Knights, where Axtell was able to take part in the organization's inaugural development and rookie camps prior to the 2017–18 season.
"After getting to know Oliver, Kalle and Matt through the interview process, I have gained a ton of respect for them and the culture being built in Dubuque. I'm excited for the challenges the USHL brings," Axtell said. "The opportunity to work with, develop, and have an impact on players at such a crucial age is something I've longed for since I started coaching. I'm more than thrilled to be joining the Dubuque Fighting Saints."
"When considering the potential makeup of next season's roster, and the goals that we strive towards, Phil's personal and professional life experiences make him an invaluable addition to the team," David said. "Our players, fans, and staff are going to love Phil, and quickly learn to appreciate his far-reaching contributions."
"Phil is a high-character guy, and it's well known that he's an exceptionally hard worker," said Fighting Saints general manager Kalle Larsson. "Those attributes, combined with his experience both as an assistant and head coach at various levels of hockey make Phil an excellent addition to our coaching staff."
Axtell played professionally for the Quad City Mallards during the 2010-11 season after playing at Northern Michigan University and Michigan Tech. Prior to playing at the college and professional ranks, Axtell suited up for the Cedar Rapids RoughRiders from 2004 to 2006.