August 22, 2018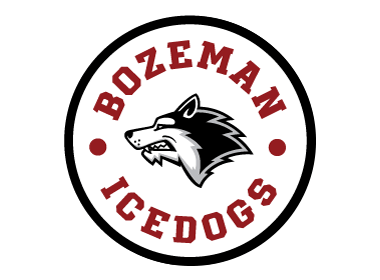 The 3View series will feature an in-depth look into all NA3HL teams in preparation for the 2018-19 season, with two teams being highlighted daily, leading all the way up until the start of the regular season. 3View goes in-depth into each NA3HL team and will include interviews with all the head coaches in the NA3HL, as they provide fans with their expectations and outlook for the 2018-19 season, including taking a look at their potential roster and their strengths as a team for the upcoming season. It will also take a look back on the 2017-18 season and how each team fared and what they accomplished. Best of all, 3View will provide the fans of the NA3HL with an inside look at their favorite team and what to expect.
Bozeman Icedogs
2017-18 Record: 5-41-1, 11 pts. (6th in the Frontier Division)
2018 Playoffs: Did not qualify
Head Coach: Elliot Bates
2018-19 Division: Frontier
Falling behind to the tune of just five wins in 47 outings during the 2017-18 season is far from an ideal situation for any team, but particularly so for the Bozeman Icedogs, who had been seeking a third consecutive playoff berth prior to last season's frustrations.
Still, two of the Icedogs' five victories came in their final 10 outings, and some late-season promise combined with a fresh face behind the bench is reason enough to believe in Bozeman's potential in 2018.
Since the final horn sounded on their lackluster 2017-18 campaign, the Icedogs have brought onboard new Head Coach Elliot Bates in hopes of regaining their strong form from seasons past. Bates says he is excited about the prospect of helping his players grow rapidly and move forward with their hockey careers.
"(We will focus on) being proactive in advancement, we are a development league and I will be doing everything I can to help our players move up the ladder," he said.
In order to see his players move up that ladder, Bates points to events like the NA3HL Showcase as unique and important opportunities to get ahead.
"The exposure our league provides at these events is what sets us apart from other leagues," he said. "Our players can get looks from multiple colleges and get the opportunities for advancement."
Bates' approach of "focusing on skill development and focusing on the little things that will push the players to the next level" is a win-win; not only is it geared to yield results for individual players and their respective futures, but also aids the team as a whole in their efforts to bounce back in 2019.
"With our returning players, and the players we have coming in I can say we have high character players and will constantly be improving throughout the year," said Bates.
The Icedogs also aim to play an important role in the Bozeman area this season. Forward Austin Charnholm took home the Frontier Division's Community Service Award in 2017-18, and as returning players look to provide the building blocks for success on the ice, players like Charnholm will also be at the forefront of the team's community engagement.
"We will be more involved with youth hockey in our area, and want to help with practices. We will also do more community service around the city as well as being active in the schools," said Bates.
Looking ahead, the Icedogs open up the 2018-19 season on the road for five of their first six games. And with just one win in 23 away tilts last year, Bozeman will need to right the ship quickly to avoid falling into a hole amongst their Frontier Division foes.
Next up in the 3View series: Breezy Point North Stars