August 23, 2018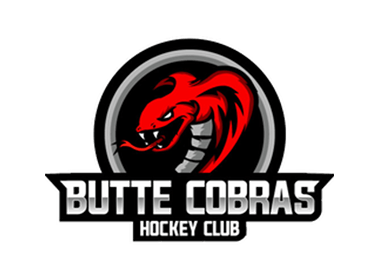 The 3View series will feature an in-depth look into all NA3HL teams in preparation for the 2018-19 season, with two teams being highlighted daily, leading all the way up until the start of the regular season. 3View goes in-depth into each NA3HL team and will include interviews with all the head coaches in the NA3HL, as they provide fans with their expectations and outlook for the 2018-19 season, including taking a look at their potential roster and their strengths as a team for the upcoming season. It will also take a look back on the 2017-18 season and how each team fared and what they accomplished. Best of all, 3View will provide the fans of the NA3HL with an inside look at their favorite team and what to expect.
Butte Cobras
2017-18 Record: N/A
Head Coach/General Manager: Jeff Carlson
2018-19 Division: Frontier
The newest addition to the NA3HL is the Butte Cobras, based out of Butte, Montana. On May 10, 2018 the Cobras announced the hiring of Jeff Carlson as the Head Coach and General Manager.
Carlson has 20 years of sports management and coaching experience and has trained thousands of ice hockey players at all levels from multiple countries. A handful of these players have gone on to have collegiate, and even professional careers.
With the Cobra's first season as part of NA3HL on the horizon, Carlson is really looking forward to the young players and experienced coaching he has on board.
"We have recruited a young, dynamic team," Carlson said. "The coaching staff has over 60 years of combining elite skills training, and team coaching. We expect the players to have a successful first season."
One of the main points of emphasis that Carlson focused on while building this team was the importance of players that will contribute to team success.
"We recruited players that have skills we identified would contribute to the overall success of the team," Carlson said. "We want this to enhance them to the next level of their career."
League-wide events such as the Showcase, Top Prospects, and Fraser Cup are some of the biggest events that the NA3HL has to offer. Carlson agrees that these events are extremely vital for recruiting players every year.
"League wide events are crucial for the league to entice players to join," Carlson said. "I feel the league has done a great job and should expand to have even more events."
While these events are some of the few opportunities players get to showcase their talent, General Manager Carlson emphasized how he can get his players the chance to move on to a higher level.
"I have been recruiting, scouting, and promoting players to the T1EHL, NAHL, USHL, College, FHL, and SPHL for over 20 years," Carlson said. "My network of contacts has helped hundreds of players achieve their career goals."
Finding the fine line between having your players commit to the team and pursuing individual goals is always a difficult task for a Coach or General Manager. However, Carson is extremely confident in his staff and doesn't see any future problems occurring.
Giving back to the community has always been a tradition for Junior hockey teams, and the Cobras have no intention of breaking that. Carlson already has some events set up for his team, and he looks forward to giving back to his respective community.
"We have a long list of events already scheduled by the youth hockey board of directors, and Butte chamber of commerce that players will be attending."
The Cobras will look to gain experience in their first year and go from there. Although, there is no doubt that the league is excited about having them on board.
Next up in the 3View series: Cape Cod Islanders