3View: Coulee Region Chill
August 24, 2018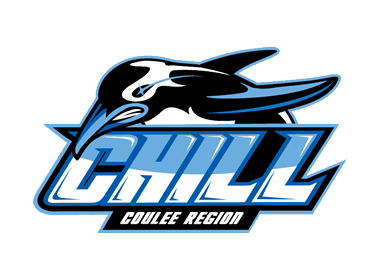 The 3View series will feature an in-depth look into all NA3HL teams in preparation for the 2018-19 season, with two teams being highlighted daily, leading all the way up until the start of the regular season. 3View goes in-depth into each NA3HL team and will include interviews with all the head coaches in the NA3HL, as they provide fans with their expectations and outlook for the 2018-19 season, including taking a look at their potential roster and their strengths as a team for the upcoming season. It will also take a look back on the 2017-18 season and how each team fared and what they accomplished. Best of all, 3View will provide the fans of the NA3HL with an inside look at their favorite team and what to expect.
Coulee Region Chill (formerly La Crosse Freeze)
2017-18 Record: 34-12-1, 69 pts. (2nd in the Central Division)
2018 Playoffs: Lost in Fraser Cup Semi-Finals to St. Louis
Head Coach: Jon Vaillancourt
2018-19 Division: Central
A year ago, the Coulee Region Chill, formerly the La Crosse Freeze, had a brand new coach, a number of new players and bunch of questions to answer.
Fast forward to today, and we've learned that this program can be a powerhouse for years to come.
After finishing in second place in the Central Division, the Chill upset the top seeded North Iowa Bulls to advance to the Fraser Cup Championship Tournament. Most teams would of been happy with just getting to the big dance, but not the Chill. They advanced out of their pool and into the Fraser Cup semifinals where they ultimately saw their season end at the hands of the St. Louis Jr. Blues.
There was plenty of individual successes for the Chill players as Toon De Schepper (New Jersey), Clayton Lackey (Lone Star), Brady Lindauer (Maryland) and Laudon Poellinger (Chippewa) all signed tenders with NAHL clubs. They also saw Josh Frerks, Jacob Garman, Will Graves, Nathan Marquardt and Alec Seeger earn college hockey opportunities.
"It shows that our players are committing themselves to the culture we have here with in the Chill organization and taking advantage of the resources we are providing them," Head Coach Jon Vaillancourt said of the his players' advancement. " It is a privilege and honor to play in the NAHL or college level. As a program, to have so many players getting that opportunity, it's exciting.
Vaillancourt established himself as one of the top coaches in the league in just his first season, but credits the support around him to the culture created in Coulee.
"I had a lot of success with the Freeze program last year but I feel I also made plenty of mistakes as a coach that I can learn from," said Vaillancourt. "If you surround yourself with dedicated individuals who are passionate about the sport and the success of the players within the club, that you will having a winning combination."
Now the Chill will have to live up to higher expectations but Vaillancourt believes their returning veterans and team mindset will keep them at the top of the standings.
"I feel like we have a good group of veteran players coming back right now. Starting in net we have Devin Naidow, though he only played half the season with us last year, we are looking for him to take on more responsibility this season as a veteran. Keaton Caplis and Connor Losen are returning defenseman for us, both are high skill and mobile defenseman who we will be leaning on this season," said Vaillancourt. "Up front we have skilled guys such as Brandon Ratzloff and Flavien Fondadouze who will be high impact players. I expect our depth guys such as Brock Zukowski and George Nuutinen to be coming in now with a year of junior experience and to be even more impact players for us."
"As a team we try to stay focused on being hungry for success and excited about the next challenge. This league is so competitive that you can't take any night off because with the exposure in the NA3HL, you never know who may be watching," added Vaillancourt.
With on-ice success comes a bigger profile in their local community. That's nothing new for this organization as they have always done their part in the Coulee Region.
"The Chill program has always taken great pride in being part of this wonderful community. We will continue to support many local organizations as we have done in the past. We will continue to support 'Steppin' Out in Pink', Oktoberfest, ringing bells for the Salvation Army during the holidays, supporting local schools, supporting our local veterans through a new program partnering with Logistics Health and many other fantastic organizations," said Vaillancourt. "Giving back to the greater Coulee Region community is extremely important to me and the Chill ownership, a tradition that has now been in place going on nine years. As a junior hockey program, we are not only building future athletes but future leaders as well."
Next up in the 3View series: Evansville Jr. Thunderbolts