3View: Louisiana Drillers
August 28, 2018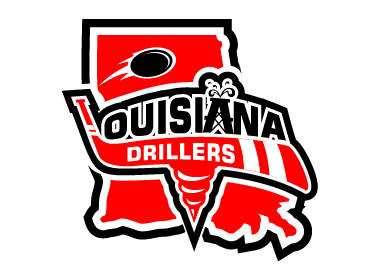 The 3View series will feature an in-depth look into all NA3HL teams in preparation for the 2018-19 season, with two teams being highlighted daily, leading all the way up until the start of the regular season. 3View goes in-depth into each NA3HL team and will include interviews with all the head coaches in the NA3HL, as they provide fans with their expectations and outlook for the 2018-19 season, including taking a look at their potential roster and their strengths as a team for the upcoming season. It will also take a look back on the 2017-18 season and how each team fared and what they accomplished. Best of all, 3View will provide the fans of the NA3HL with an inside look at their favorite team and what to expect.
Louisiana Drillers
2017-18 Record: 18-27-2, 38 pts. (5th in the South Division)
2018 Playoffs: Did Not Qualify
Head Coach: Shawn McNeil
2018-19 Division: South
The Louisiana Drillers have not managed to crack the playoff picture in their three years in the NA3HL, but they have steadily improved across each campaign, posting their highest ranking last season and falling just one spot away from post-season hockey.
Coaches Shawn McNeil and Tyler Barr believe the time is right for success in Lafayette, and getting things started on the right foot will be crucial to the Drillers' hopes this season.
"I think being ready right at the start of the season is important because the points at the beginning of the year count just as much as the ones in February, when you are making a run at the playoffs. If we can get off to a good start, that should set us up so we don't have to be clawing away at the end trying to make up ground on other teams," said Barr.
As the coaches look to foster a culture of accountability, they will lean on a few senior players to help keep things on track and help the team take its next step.
"We have a good core of about 5 or 6 kids that have been with me the last 3 years, so I am going to rely on them heavily this year. They all need to step up and show the younger guys how to compete in this league," said Barr.
But how does the team actually plan to take that next step to make the playoffs? Well, timing is everything.
"I expect us to be competitive with any team we step on the ice with, and I expect us to be playing our best hockey when playoffs come around," said Barr.
If the Drillers can hit their stride while others may be tiring out, the time may be just right for them to breach the postseason barrier for the first time.
There is no doubt the Lafayette community will rally around the squad, should they earn their shot at the Fraser Cup. The Drillers have done well to build and maintain a strong bond with the neighboring businesses and residents, and can count on their fans to push them to be their best.
"We have a great organization here that is constantly trying to find ways to get the team active in the community. This summer we had some kids set up a net at the local children's hospital where kids could come shoot and learn about hockey. During the season, we also have kids go around to local businesses giving them the opportunity to sponsors children in need for our games.
"In the past we've raised money for St. Jude, donated money to the church for people in need around Christmas time and have our players work closely with our youth hockey program. This community is very supportive of local sports teams so we are trying to stir up some excitement and get as many people involved as possible," said Barr.
Barr also wants to see Drillers making their way onward, and says that building a foundation at this level is key to players' success going forward.
"Our organization has three main focuses for our players. We teach them systems on the ice, with a focus on the defensive zone, that will prepare them if they are fortunate enough to get an opportunity to play Tier II or college hockey. Secondly, we do a lot of off ice training to help them build their strength and conditioning. Last, we push them to all take college classes when they finish high school so they keep their minds active," he said.
"Our staff has stayed active in generating relationships with aspiring teams for our players to advance and have opportunities."
The Drillers open their campaign with a weekend back-to-back at home against the Mid Cities Jr. Stars on September 15 and 16.
Next up in the 3View series: Maine Wild