August 29, 2018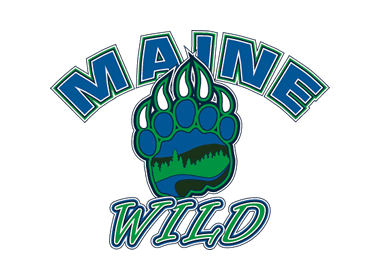 The 3View series will feature an in-depth look into all NA3HL teams in preparation for the 2018-19 season, with two teams being highlighted daily, leading all the way up until the start of the regular season. 3View goes in-depth into each NA3HL team and will include interviews with all the head coaches in the NA3HL, as they provide fans with their expectations and outlook for the 2018-19 season, including taking a look at their potential roster and their strengths as a team for the upcoming season. It will also take a look back on the 2017-18 season and how each team fared and what they accomplished. Best of all, 3View will provide the fans of the NA3HL with an inside look at their favorite team and what to expect.
Maine Wild
2017-18 Record: 20-21-6, 46 pts. (4th in the Coastal Division)
2018 Playoffs: Lost to the New England Stars in the Coastal Division Semi-Finals, 2 games to 0
Head Coach: Jeff Tory
2018-19 Division: Coastal
The Maine Wild played their first season in the NA3HL back in 2016. located in Biddeford, Maine, Head Coach Jeff Tory and the Wild will look to reach the playoffs for the second consecutive season as we approach the start of 2018-19.
Being a relatively new team, it was very impressive that the Wild were able to grab the last playoff spot in the Coastal Division a season ago. Coach Tory was extremely proud of the development of his players, and the way they were able to come together as a team.
"Last season was a very good season for our program," Tory said. "We had a good group of players that worked very hard all season and really developed as individual players as well as a team."
Tory also went on to mention that seven of his players went on to commit at the collegiate level.
This season, Troy and the Wild look to build off the progress from a season ago and expect another potential successful campaign.
"This season we are looking to continue to develop our players and build a good competitive team," Tory said. "We have good depth this season which will help us play a solid 60-minute game each night."
Tory knows a little bit about playing college hockey, as he was an All American at the University of Maine. He says developing his players to the next level is very important, and the Wild program are taking some positive steps in order to help achieve that.
"This year we have added a full-time classroom for our players to use for academics, as well as our video room," Tory said. "This gives our players great access to watching not only team video, but a lot of individual teaching as well."
Tory also mentioned that the Wild will be adding a new off-ice program that will help his players continue to get stronger throughout the season.
"We have also added a great off ice program called Parisi Speed and Strength school," Tory said. "The players have a strength coach that will put them through hockey specific workouts all season long."
When it comes to showcasing their talent on the ice, Tory says the league wide events such as the Showcase, Top Prospects game, and Fraser Cup is the best way to do that.
"Our events are very well run and an all-around great experience for the players," Tory said. "These events are just another great way for our league to promote the talent we have in this league."
In addition to building and improving as a team, the Wild will make an effort to participate in a lot of services to support the community.
"Last season the team participated in several community events, and we are looking forward to being involved again this season."
The Wild will open up the season at home against the Long Beach Sharks on Saturday, September 8th.
Next up in the 3View series: Mid-Cities Jr. Stars