3View: Missoula Jr. Bruins
August 30, 2018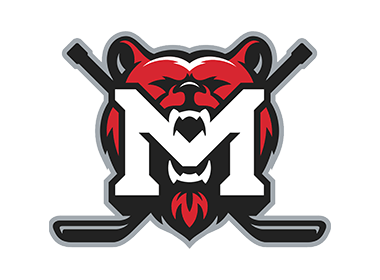 The 3View series will feature an in-depth look into all NA3HL teams in preparation for the 2018-19 season, with two teams being highlighted daily, leading all the way up until the start of the regular season. 3View goes in-depth into each NA3HL team and will include interviews with all the head coaches in the NA3HL, as they provide fans with their expectations and outlook for the 2018-19 season, including taking a look at their potential roster and their strengths as a team for the upcoming season. It will also take a look back on the 2017-18 season and how each team fared and what they accomplished. Best of all, 3View will provide the fans of the NA3HL with an inside look at their favorite team and what to expect.
Missoula Jr. Bruins
2017-18 Record: 17-28-2, 36 pts. (5th in the Frontier Division)
2018 Playoffs: Did not qualify
Head Coach: Cliff Cook
2018-19 Division: Frontier
There's renewed optimism in Missoula, Montana as the Junior Bruins look to get back into the Fraser Cup playoff picture in 2018-19. There's also a fresh face behind the bench as Cliff Cook comes over from the Dallas Blackhawks Elite of the North American Prospects Hockey League.
"It's an exciting time, not only for myself, but for the Bruins organization and this amazing city of Missoula as a whole. One of the first things I heard when I moved to town back in June was 'Missoula is a hockey town that just doesn't know it yet,' it's our goal to make that a reality," said Cook.
He already has a superstar in the form of Misha Akatnov who led the Junior Bruins last year with 43 goals and 75 points. In his two seasons with the club, he has 83 goals and 65 assists to give him 148 points, all of those are franchise records.
"Misha is entering his third season with the Bruins and fifth season of junior hockey overall. Akatnov is just 22 goals and 99 points away from breaking the NA3HL's all-time career records. We expect the goal record to be Misha's by the end of this season," said Cook.
Vadim Zubkov is also returned for the Bruins in 2018-19. He joined the club in December of 2017 and had a major impact with 31 points in 22 games.
"Any time you can get veterans who not only understand what junior hockey is about, but know the community and the community knows them, it's exciting. We are fortunate to have goaltender Billy Yoder back. Yoder spent last season in a true development role, but I expect him, along with veteran goaltender Evan Williams to have a season-long battle for our top goaltending spot.
"They are both talented and it's a good problem for a coach like me to have. They also have a young, talented goaltender Seth Daniel chomping at the bit to prove himself as well, so they better be on their toes," added Cook.
Although moving from Dallas to Missoula may be a bit of an adjustment for Cook, he is focused on making this Bruins team one that the community can be proud of.
"My primary goal was to find guys willing to buy into the idea that we, as a team, represent the community at all times and want to make the town proud, represent our families and absolutely make them proud. This goes for on the ice and off the ice," said Cook. "It's the off ice part that we really are excited for our players to get involved in and they are excited as well. To a man, they have all stated how they are looking forward to getting out in the community and spreading the word about Bruins hockey."
At the end of the day, the NA3HL is all about preparing players for higher levels of junior hockey and college hockey and as a former NAPHL coach, Cliff Cook is extremely familiar with the NA3HL's exposure events and how they help players reach their goals.
"Having been a part of the NAPHL for two seasons, I am well aware of the massive exposure our players get from the NAHL family of showcase events. Our players are excited to be a part of the NA3HL event in December. While it's great that coaches, scouts and recruiters can watch our games on HockeyTV, to get the opportunity to play in front of these coaches and speck with them in person is an invaluable experience. I expect our guys to turn some heads this season," explained Cook.
"I don't go into any season with grand expectations. The expectations I have are for each player to improve each day and move that much closer to achieving their individual dreams," said Cook. "Do we have team goals, of course. We would like to compete for the division title, make a long run in the playoffs and hopefully compete for the Fraser Cup, but promoting players and hopefully getting as many guys as I can to the next level is the ultimate goal."
"What we do is all about these young men and helping them become the best people and hockey players they can be."
The Bruins season kicks off on September 7th when they host the Great Falls Americans at the Glacier Ice Rink.
Next up in the 3View series: New England Stars