August 31, 2018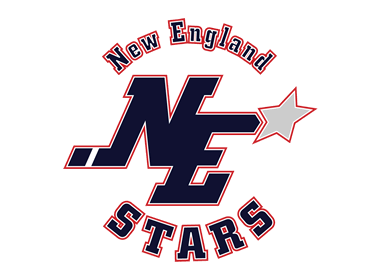 The 3View series will feature an in-depth look into all NA3HL teams in preparation for the 2018-19 season, with two teams being highlighted daily, leading all the way up until the start of the regular season. 3View goes in-depth into each NA3HL team and will include interviews with all the head coaches in the NA3HL, as they provide fans with their expectations and outlook for the 2018-19 season, including taking a look at their potential roster and their strengths as a team for the upcoming season. It will also take a look back on the 2017-18 season and how each team fared and what they accomplished. Best of all, 3View will provide the fans of the NA3HL with an inside look at their favorite team and what to expect.
New England Stars
2017-18 Record: 36-9-2, 74 pts. (1st in the Coastal Division)
2018 Playoffs: Lost in Fraser Cup Round-Robin
Head Coach: Darryl Green
2018-19 Division: Coastal
Last year's Coastal Division Champions have no intentions of resting on their laurels. After earning playoff bids in six of seven seasons in the NA3HL with no title victory yet, the New England Stars have their sights set on silverware this season.
The road to get to the Fraser Cup Final is not an easy path, as Head Coach Darryl Green is well aware. The Stars' bench boss is looking for his team to be all in at all times to find success this season.
"Committing to getting better each day and being ready to compete in our ultra competitive division each night would be the first steps," he said.
Replacing the combined 107 points that the Stars' scoring leaders, Tyson Gudaitis and Derek Flynn, racked up last season will be no easy task, but strong efforts throughout the roster will help fill in the gaps for New England. They also have the added pressure of defending a highly-contested Coastal Division title -- something Green says will be a good test for his squad.
"I understand its a cliche but any great team will need everyone contributing in order to achieve success," said Green.
"That being said, we will rely on our returnees off the hop and groom our rookies accordingly. Last season we were determined to get over the hump and win our division. This season we will be defending the division title so every other team in our division will be looking to take us out. It will be exciting to see how we respond to that challenge."
The Stars will also aim to build on last year's six college commitments. Green notes the importance of developing players for the betterment of the individuals as well as the team.
"We want hockey players that have aspirations of making it to a higher level. From last season, three of our players will be playing NCAA DIII, two and maybe three will be playing Tier II in Ontario, and one will be in NAIA.
"Like every year, we need to develop our players and win hockey games. When we take care of that, it greatly increases the chances of our players moving on to higher levels of hockey. Moving players to higher levels is what makes seasons successful," said Green.
The Stars are also fortunate to have an "academy" of sorts -- multiple teams in each age group so young, talented players can develop in the same system through their junior years. Green says fostering that kind of relationship between the teams in the organization through joint training sessions is great not only for the young kids, but for the older junior players as well.
"NE Stars program has 19 teams from mites up to our junior team. Our junior players help run our weekly skills sessions. Our young youth players love the "big boys" helping them out with their abilities," he said.
On the ice though, a fast start to the season will be key on the tight Coastal Division race. The Stars will be looking to get off on the right foot as they open up their campaign on the road against the division rival Northeast Generals on September 12.
Next up in the 3View series: New Ulm Steel