August 31, 2018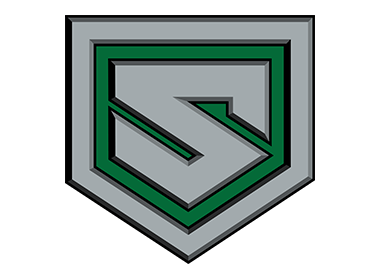 The 3View series will feature an in-depth look into all NA3HL teams in preparation for the 2018-19 season, with two teams being highlighted daily, leading all the way up until the start of the regular season. 3View goes in-depth into each NA3HL team and will include interviews with all the head coaches in the NA3HL, as they provide fans with their expectations and outlook for the 2018-19 season, including taking a look at their potential roster and their strengths as a team for the upcoming season. It will also take a look back on the 2017-18 season and how each team fared and what they accomplished. Best of all, 3View will provide the fans of the NA3HL with an inside look at their favorite team and what to expect.
New Ulm Steel
2017-18 Record: 30-11-6, 66 pts. (2nd in the West Division)
2018 Playoffs: Lost to the Granite City Lumberjacks in West Division Finals, 2 games to 0
Head Coach: Andrew Kolb
2018-19 Division: West
Despite their lack of a title pedigree at this point, the Steel as an organization have established themselves as a model of consistency in the NA3HL. Seven years with six playoff appearances along the way, and eight college commitments in 2017-18 alone all speak to the remarkable steadiness of the Steel.
Head Coach Andrew Kolb credits that kind of long-term success to the way the entire organization has bought into the idea of working hard and succeeding.
"We think the culture of the Steel organization has been a big part of the success the Steel has had reaching the playoffs. It starts at the top and then becomes a trickle down effect. If everyone is fully invested, passionate and willing to work hard in the front office, our players are going to be exposed to that and that is going to be contagious which hopefully leads to positive results. Everyone has to be 100% invested, take full accountability in their role, work together as a team on and off the ice and that is how we want to run things as an organization," he said.
Last season saw the Steel fall in the West Division finals, and Kolb says working smarter and constantly doing things the right way will be crucial to making the leap to the Fraser Cup.
"It is a long season and a lot of players are not use to a season being close to 60 games. So, with that being said, staying mentally strong throughout the entire season is a key. Staying physically strong is a key as well. We have to stick the process and continue to get better and better every day. It is a grind and will be a grind just to make the playoffs (especially in the West Division) and to make a run deep into the playoffs then the Fraser cup, teams have to be mentally and physically tough," he said.
Perhaps one of the biggest adaptations for Kolb's side this season will be their roster. The large number of departures due to college commitments combined with an influx of fresh faces will see a more age-balanced Steel squad take the ice this season.
And while that obviously changes the on-ice product to a degree, don't let that fool you into thinking the message from Kolb and Co. will be any different.
"We are going to have a good mixture of guys leading the way for us this season. The last two seasons we had a top heavy veteran oriented team where this year we are going to have a mix of veterans and first year players with our organization. Every single player in our organization is going to have a pivotal part of our hockey club. We will lean on our veterans sure especially in leadership roles, however, we are most excited about the group of guys we have coming in. All of our guys are high character guys, have a high compete level, great locker room guys and seem to be very coach-able. The culture never changes with our organization but year after year, the identity of your hockey club may change a little bit and we are very excited about our identity this season," said Kolb.
While the Steel look to adjust to their new roster, the eight commitments they sent to college this year are an excellent selling point for those looking to join the team. And if you ask Kolb, that's the most important aspect of managing an NA3HL team.
"At the end of the day, this is a developmental league and we are here to help these young men develop and to grow as hockey players. Our job as the Steel front office is to do whatever we can do to help our players move on to the next level. Moving players is essential in the recruiting process as well as winning hockey.
"We have our contacts with coaches and teams at the next level. As coaches or front office leaders one thing we do promise is that we will 100% put the effort in to reach out to schools and coaches on their behalf," he said.
Now, as New Ulm prepares to kick off the new season at Breezy Point on September 15, Kolb only has one goal in mind.
"We think it is very plain and simple, and that is to get to the Fraser Cup and ultimately win a championship. We have a very competitive group here and we don't like to lose. Yes, losing is going to occur and the goal is to learn from those losses and see what we need to do better for an individual standpoint as well as team standpoint," he said.
"Talk about, learn from it, fix it, and execute it better next time."
Next up in the 3View series: Niagara Falls PowerHawks