September 2, 2018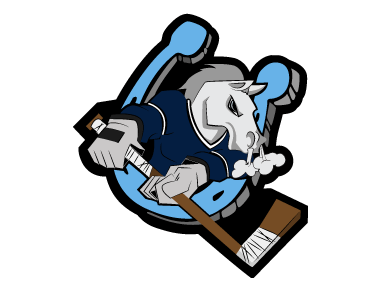 The 3View series will feature an in-depth look into all NA3HL teams in preparation for the 2018-19 season, with two teams being highlighted daily, leading all the way up until the start of the regular season. 3View goes in-depth into each NA3HL team and will include interviews with all the head coaches in the NA3HL, as they provide fans with their expectations and outlook for the 2018-19 season, including taking a look at their potential roster and their strengths as a team for the upcoming season. It will also take a look back on the 2017-18 season and how each team fared and what they accomplished. Best of all, 3View will provide the fans of the NA3HL with an inside look at their favorite team and what to expect.
Oswego Stampede
2017-18 Record: 15-29-3, 33 pts. (4th in Northeast Division)
2018 Playoffs: Lost to the Binghamton Junior Senators in the Northeast Division Semi-Finals, 2 games to 0
Head Coach: Mike Beavis
2018-19 Division: Northeast
It was a bit of a transition year for the Stampede in 2017-18 as they moved up the road from Syracuse to Oswego, New York. Now that they are settled into their new home, they are ready to make some noise in the Northeast Division.
A season ago, the Stampede placed six players in college but no commitment was bigger than than Steven Kozikoski's to Oswego State.
"This is a huge commitment for our program as well as the NA3HL," said Head Coach and General Manager Mike Beavis.
Kozikoski played in 27 regular season games for the Stampede and finished with a 3.24 goals against average and a .929 save percentage. He was also named to the NA3HL Top Prospects Tournament. He'll be joining a Lakers squad that finished 18-6-2 last season and finished as one of the top ten teams in the country.
To be seen by high-level college hockey clubs, Beavis credits the NA3HL exposure events.
"The league exposure events provide opportunities for our players to be seen by NAHL and college programs that might not otherwise have the chance to see teams from areas outside their recruitment area. I think the largest event is the Top Prospects (Tournament) as the league showcases some of the best talent that we have to offer with a very large emphasis on the young guns teams," explained Beavis. "Speaking with several college coaches in our area, that is one event that they really take a big look at."
For the 2018-19 campaign, the Stampede will relying heavily on their veterans.
"This season we are returning 10 players and will count heavily on captains Rich Hart and Tommy Kilway to lead the team as well as Ben White to take over in net for us. We have a very good veteran group that will all contribute to this season's success," said Beavis.
Hart led all Oswego players will 23 assists and 31 points this past year while Kilway was second in goals with 12 and fourth in points with 21.
With this being their second year in their new home, the Stampede look to establish themselves even more.
"Community involvement is a big part of our program in our new city. We volunteer our players to chip in at any event that we can help with as well as make our players available to all levels of the youth organizations in the area to help give back not only to the community but to the game," said Beavis.
Coach Beavis also expects big things from his program in 2018-19 and also expects to be playing some very meaningful hockey games in the month of March.
"Our biggest expectations, and I feel they are realistic, ten college commitments as well as a top two finish in the Northeast Division," Beavis added. "With our defensive core and the additions of the players we have acquired in the offseason, I feel that we could be a huge contender in the NA3HL."
The Stampede will be charging into Maine on September 15th as they take on the Wild for their first game of the season.
Next up in the 3View series: Peoria Mustangs