September 6, 2018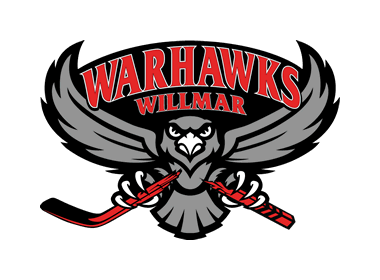 The 3View series will feature an in-depth look into all NA3HL teams in preparation for the 2018-19 season, with two teams being highlighted daily, leading all the way up until the start of the regular season. 3View goes in-depth into each NA3HL team and will include interviews with all the head coaches in the NA3HL, as they provide fans with their expectations and outlook for the 2018-19 season, including taking a look at their potential roster and their strengths as a team for the upcoming season. It will also take a look back on the 2017-18 season and how each team fared and what they accomplished. Best of all, 3View will provide the fans of the NA3HL with an inside look at their favorite team and what to expect.
Willmar WarHawks
2017-18 Record: 22-21-4, 48 pts. (4th in West Division)
2018 Playoffs: Lost to the Granite City Lumberjacks in the West Division Semi-Finals, 2 games to 0
Head Coach: Doc Delcastillo
2018-19 Division: West
With the weight of what was a playoff drought now off of their shoulders, the Willmar WarHawks take on the 2018-19 season with a renewed sense of direction. Head Coach Doc Delcastillo and Assistant Coach Mike Bowman set strong standards last year, and Bowman says this year is all about continuing to build that strong foundation.
"Basically it's a culture issue. If you keep building that culture, and bring in the guys that are willing to buy into that culture, you'll continue to get better and better, outperforming previous standards," he said.
It may be difficult for Willmar's players to replicate the rhythm they carried last year with only a few returning members, but Bowman is aiming to have that "winning culture" well-indoctrinated early on to make it a seamless transition for new players.
"While only returning 6-8 players from last years squad, we look to continue to build upon the culture we started to build the 2nd half of the season. Anytime there is change, there is going to be a brief period where a short struggle ensues, in order to gain proper footing for the new direction. The key is to keep that struggle period short. The quicker we continue to establish a winning culture, on and off the ice, the better we'll be in the long run. We are looking for our returning players to step up and really show how much this means to them, and truly demonstrate why they are playing junior hockey. We also are looking for new goaltenders coming in to build that wall on our back end, to keep us moving forward," Bowman said.
Willmar also seeks to grow its impact in among the locals, helping out with programs in and out of the rink.
"The WarHawks players will be very active in the community this year, volunteering with non-profit organizations in a variety of realms. They also will facilitate a high-intensity training program for young athletes through the YMCA, assist with the youth hockey community including the Little Wild program and local travel teams, and interact with Warhawks business partners on cross-promotions and publicity events," he said.
But perhaps the most significant off-ice focus for Bowman, Delcastillo and Co. will be pushing players towards their collegiate dreams. But those dreams, like succeeding as a team, take full commitment from the players involved.
"Player advancement is the primary reason most players come to play at this level. Statistically less than 50% of them may advance to the next level of juniors and NCAA hockey, but all of them grow as hockey players and young men. Many will go on to play collegiate hockey at some level, which perhaps they couldn't have previously done so without the experience and training they gained here in Willmar.
"We work with any player that dedicates themselves to getting to that next level, providing extra time for video review for their own game, explore college options with them, and walk them through the process of putting themselves out there for that next level. None of it happens though unless the player is willing to put that much energy, effort and sacrifice into their building their own brand on and off the ice," said Bowman.
The Willmar WarHawks get their slate of contests underway on the road against the Breezy Point North Stars on September 22.
Next up in the 3View series: Wisconsin Whalers