WarHawks name Posa as new head coach
September 21, 2018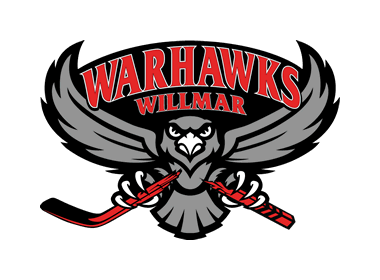 Only months ago, Saverio Posa was gearing up for another season as a professional hockey player. Now, however, he's ready to command the NA3HL's Willmar WarHawks from the bench as the club's head coach.
Posa, a 26-year-old from Grand Blanc, Michigan, is set to lead the WarHawks into the team's third season of existence when the puck drops for the season opener Saturday in Breezy Point against the North Stars. But first, Posa needs to adjust to his new team.
"It's been a whirlwind," said Posa, who started the job Sept. 13. "It's been fun, though. The kids are great and ready to work hard. We're working to figure out everybody's roles, who our fast guys are and our goal scorers but our leaders are really stepping up."
Among those leaders is forward Brandon Holt, a fellow Michigan native, who will kick off the WarHawks season as captain. Holt led the WarHawks in goals last season with 20 and is the returning leader in points with 42 in the 2017-2018 campaign. He was particularly good on the power play, racking up seven of his 20 goals with a man-advantage.
Though many of the forwards from last year's team are gone, that leaves opportunity for returners to seize larger roles and new faces to make a big first impression. Jacob Berkowitz, a right wing from Omaha, Nebraska, played 45 games for the WarHawks last season, tallying 13 goals and 13 assists, and should see an increase in minutes this season. Willmar High School graduate Eli Slagter, a tall left wing, could see a drastic role increase after scoring three goals with eight assists in 44 games.
The WarHawks return experience at the blue line, though, in the form of Jonathan Koester and Kevin Swope. Koester, listed a 6-foot-5, has the ability to work as a lockdown defender while moving the puck well. He finished last season with 12 assists and as a plus-four. Swope will see an increased role this year after finishing the season as a plus-two last season. Both Koester and Swope are back for their third year at the Willmar Civic Center and should lead a strong blue line.
In fact, it's that blue line that could be Willmar's calling card this year.
"I think we'll be solid defensively. We have a good group of defensemen and solid crew of goalies, so other teams will have a hard time scoring on us," said Posa, a defenseman during his playing days. "But offensively, we're going to need to bring our lunch box every day and work hard. Some guys can score and will have highlight reel goals for us but our team identity is going to be high-energy and lots of speed. That's fun for the crowd and fun for us. I'd put our speed up against anybody else in the league. We're going to play smart but hard hockey."