Nordiques handle Islanders on Wednesday
November 15, 2018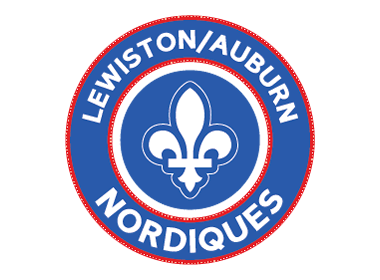 L/A Nordiques 11 @ Cape Cod 2 – Despite allowing the first two goals of the game, the L/A Nordiques had no problem extending their winning streak to six games with an 11-2 win in Cape Cod over the Islanders in the lone NA3HL game on Wednesday.
The Islanders jumped ahead 2-0 with two goals in the first three minutes of the game, both from Leevi Kervinen. After that, it was all Nordiques as they scored 11 unanswered goals, including four in the 1st period to turn a 2-0 deficit into a 4-2 lead with goals from Josh Malone, Hans Watson, Joe Bisson, and Sam Freschette.
Watson added another goal in the 2nd period and Donovan Tehan also scored to make it 6-2.
The Nordiques poured it on in the 3rd period with five more goasl, including another from Tehan and others from Armand O'Keefe, JP Chauvin, Kyle Secor, and Colby Audette.
Audette, who is the reigning Coastal Division Star of the Week, would finish with four points. Nordiques goalie Jason St. Pierre picked up the win, while Parker Orchard took the loss.