Drillers continue holiday tradition of visiting hospitals
December 12, 2018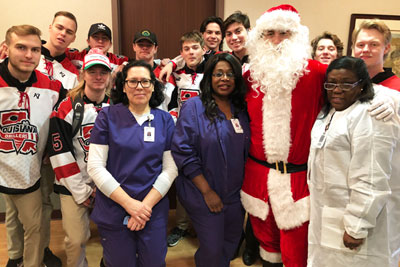 In the continuing spirit of NA3HL teams out in the community during the holiday, the latest example is from the NA3HL's Louisiana Drillers.
As a continuing tradition with the organization, the entire Drillers team visited Women's and Children's Hospital in Lafayette, Louisiana this week handing out teddy bears to all children in the hospital.
The stuffed animals that were donated were collected during the December 8th and 9th home games against College Station. After the Drillers scored their first goal each of the nights, the stuffed animals were then collected and then delivered by the players this week.