Cook to return behind Jr. Bruins bench in 2019-20
December 31, 2018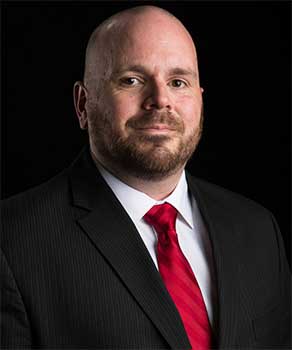 The Missoula Jr. Bruins of the NA3HL are excited to announce that Head Coach and General Manager Cliff Cook will be returning for the 2019-20 season.
Cook joined the Bruins in the Summer of 2018 as the second coach in franchise history and in his first 28 games as Bruins head coach he has helped lead the Bruins to a 16-12-0-0 record, including a 2-1-0-0 record at the NA3HL's Annual Showcase, good for fourth in the NA3HL's Frontier Division.
Despite still having 19 games remaining in the regular season, the Bruins organization knew making this decision and the announcement early would benefit the program moving forward with recruiting, community involvement and sponsorship opportunities.
"I knew the decision to return to Missoula and work with Liz and Jason DiMatteo another season was the right one for myself and the Bruins," said Cook. "This town is special, and this team is special; anyone who has spent time here can see that. I knew I wanted to stay and continue what we started this season in returning the organization to the success the Bruins and the town of Missoula deserve."
After being hired in April of 2018, Coach Cook had a very short time frame compared to his divisional colleagues to put his team together and despite that the Bruins have proven to be a team to watch in the Frontier Division and in the NA3HL. With this decision, Coach Cook and the Bruins now have a full recruiting season to put together another successful and talented team for 2019-2020.
"We are very excited to have Coach Cook back for next season," said team owner Jason DiMatteo. "What he's been able to accomplish, despite having a short time to put a team together and get acclimated to the community has been great. You don't really get to know what a person is like through phone interviews, so to see in person what kind of character he has and how he connects with his players and this community has been really exciting for Liz and myself. We look forward to seeing what he is able to do with a full off-season."
Coach Cook brings 39+ years of hockey knowledge, including over 20 years of coaching and instructing at all ages. In the 2017-18 season he was Associate Head Coach and Director of Player Development for the Dallas Blackhawks Elite 18U and 16U NAPHL Tier I program. Prior to that Coach Cook worked with the Pikes Peak Miners 16U and 18U NAPHL Tier I programs and in the five seasons prior to that he coached at the junior level with the Texas Brahmas and New Mexico Renegades of the Western States Hockey League, the 2013-14 Minnesota Junior Hockey League Bush Cup Champion Marquette Royales and the 2014-15 USPHL Champion and USA Hockey National Runner-Up New York Aviators.