NAHL plays big role in junior hockey's unprecedented success
January 17, 2019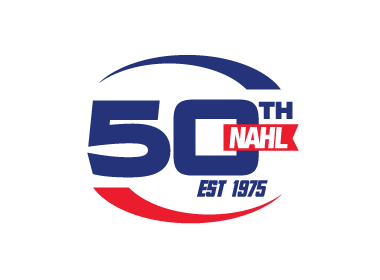 By Elizabeth Boger, usahockey.com
Before T.J. Oshie or Patrick Kane skated in the bright lights of the NHL, they sharpened their physical and mental skill set by playing junior hockey.
From the Tier I United States Hockey League to the Tier II North American Hockey League and the Tier III North American 3 Hockey League — junior hockey has become a vital development step for many 16- to 20-year-olds en route to the college or professional ranks.
It's a path that's witnessing unprecedented success through its promotion, development and administration of the domestic USA Hockey program.
As two of the top producers of NCAA commitments, the USHL and NAHL have combined for more than 700 NCAA commitments last season.
"You have young, strong-willed men that want to be the champions of just about anything they do," said NAHL President and Commissioner Mark Frankenfeld. "They're trying to earn their next step, whether that's towards college or professional hockey, so the game that gets created with that intensity is second to none."
SETTING RECORDS
The USHL's showing at the 2018 NHL Draft was its strongest ever — with 57 players with ties to the USHL selected. The USHL leads the world in NHL Central Scouting rankings as 65 players who have played at least one USHL regular season game were named to the list.
USHL President and Commissioner Tom Garrity is also enthusiastic about the success of junior hockey, especially in recent years.
"The development of these players has gotten stronger and stronger," Garrity said. "Of course, being closely connected to USA Hockey with the (U.S. National Team Development Program) in our league, along with having a relatively new official partnership with the NHL — I think all those things have played a factor in how this has developed.
"It's taken a long time, but it's a credit to everyone that's been a part of that journey from players to coaches to front offices. I just think now it's really hitting on all cylinders."
This past year, the NAHL set a new league record with 331 NCAA commitments, 70 percent of which were Division I commitments. Now, 25 percent of freshmen playing NCAA Division I hockey are NAHL alumni.
Frankenfeld is optimistic those numbers will continue to rise.
"You look at the last five years — every year we hit this new number, and you start to wonder how we're going to hit that number again," Frankenfeld said. "I think it's interesting when you peel that 331 back and you look at the 70 percent being Division I commitments. That means there are about 10 players on each team moving on to Division I annually, and I don't think we've hit a ceiling yet."
BUILDING A PARTNERSHIP
As both leagues observe growth, the new agreement between the USHL and the NAHL, in partnership with USA Hockey, will foster more development and advancement opportunities for players.
Under certain conditions, affiliate NAHL players may be recalled by USHL teams without a trade form, while the USHL can also loan players to the NAHL on a temporary basis.
"We're working in conjunction with the USHL in developing these young guys and creating a product that in five or 10 years, you can't imagine would be there," Frankenfeld said. "It's not too different than five years ago, not realizing we could be where we are today. It's challenging and exciting all at the same time to have that responsibility, but we wouldn't want to be doing anything else."
The relationship between the two leagues is an encouraging step forward.
"We're partnering together to have a working relationship back and forth that, above all else, helps players in their development," Garrity said. "They have a place to play and as far as the future of that, you're going to see a stronger connection."
LOOKING TOWARD THE FUTURE
Educating players and building a junior hockey fan base is still a work in progress.
"That's kind of our biggest challenge right now," Garrity said. "I kind of have a brick by brick mentality. It's not going to happen overnight."
But as more and more players choose the junior hockey path, and fans watch as players move on to college or professional teams, the growth of junior hockey is as strong as ever.
"I think from our standpoint, we feel we can improve in many areas and try keep up to speed with what's out there, and different ways we can help promote our players, support our players, and work transparently as really good partners in the USA Hockey family," Frankenfeld said. "For a young guy to get a chance to play at this level, to be the hero of his own story and to create that story with the people that'll be their best buddies for the rest of their lives — it's a wonderful experience."
While that experience may just last a year or two, it's become an essential step for many along their hockey journey.
"This is a great brand of hockey," Garrity said. "They're the players of the future."