Drillers, Brahmas both win 5th straight on Thursday
February 15, 2019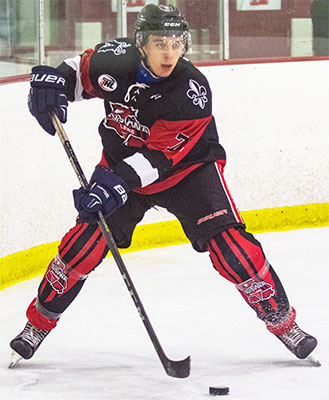 Louisiana 7 @ Mid Cities 3 - Gunner Morgan and Ivan Matveev each tallied twice as the Drillers knocked off the Stars for a fourth straight time, this time 7-3. Hayden Watzka, Viacheslav Nilov and Josh Jorajuria also found twine for the Drillers, while Nick Solema bagged a brace and Stephen Guadalajara added another for the Stars. Samuli Aarinen stopped 27 for the win between the Drillers' pipes, countering a combined 40 saves from Kim Kenton and Noah Kinsinger in the Mid Cities net.
Texas 4 @ College Station 0 - Thomas Held stood strong between the pipes with 27 saves as the Brahmas coasted to a 4-0 shutout of the Spirit on Thursday. Jack Cooper, Findlay Wood, Andrue Trelstad and Andrew MacCallum lit the lamp for Texas as Spirit netminder CJ Boothe stopped 63 pucks.
Wisconsin 2 @ Coulee Region 6 - Gunnar Snyder's 35 saves led the way as the Chill picked up another key win, this time dropping the Whalers 6-2 at home on Thursday. With the win, the Chill became the second team in the Central Division to clinch a spot in the 2019 Fraser Cup Playoffs. Matt Janke, Flavien Fondadouze, Aslan Akervik, Sam Dabrowski, Thomas Magnavite and Gadel Khismatullin struck for Coulee Region, while Sam Hanson and Stepan Ruta provided Wisconsin's attack. Caleb Sauer and Kai Tomita shared 40 stops for the Whalers.