Generals, Junior Sens win on Sunday
February 17, 2019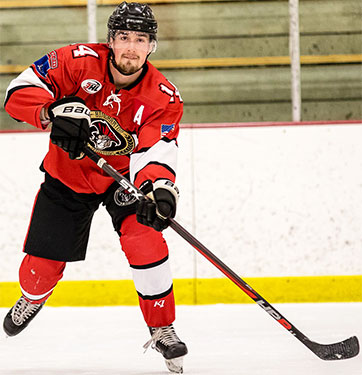 Northeast 5 @ Maine 0
– Generals goalie Jeb Barrett made 21 saves for his second shutout of the season as the Generals blanked the Wild on Sunday. Tami Merilainen scored two goals for the Generals in the win and other goals came from Tyler Rudek, Jeff Sidoit, and Carson Asper. Tom Spero played well in goal for the Wild, making 57 saves in the losing effort.
Boxscore
Oswego 2 @ Binghamton 8
– Greg Simmons had a hat-trick to lead the Junior Sens to an 8-2 win over the visiting Stampede. Eric Melso scored twice for Binghamton in the win and Liam Murphy, Seth McArdle, and Dinmukhamed Dzhangarashev also had a goal in the win. Oswego goals came from Joey Gallo and Adam Louise. Casey Boone made 18 saves in the win, while Ben White made 51 saves in the loss.
Boxscore