2019 NA3HL Top Prospects gets underway Monday morning
February 18, 2019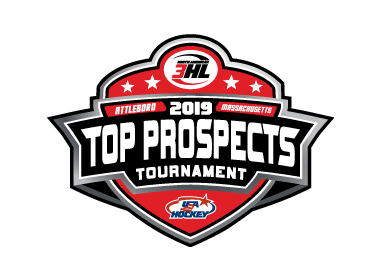 The 2019 North American 3 Hockey League (NA3HL) Top Prospects Tournament, is underway today as the annual event takes place from February 18-19, 2019 at the New England Sports Village in Attleboro, Massachusetts.
The NA3HL Top Prospects Tournament is played in conjunction with the NAHL Top Prospects Tournament. The event is one of the most highly-scouted events of its kind, with hundreds of junior, NCAA and NHL again expected in attendance this season.
Fans can watch all the action live and in HD on
HockeyTV
2019 NA3HL Top Prospects schedule (all times eastern):
Monday, February 18th
9:00am: Central vs. Coastal
10:00am: Northeast vs. Frontier
11:00am: West vs. South
3:45pm: Coastal vs. Frontier
5:45pm: Central vs. West
7:45pm: South vs. Northeast
Tuesday, February 19th
8:00am: Central vs. Frontier
10:00am: West vs. Northeast
12:00pm: South vs. Coastal
Scout Passes are now sold at the door
Scout passes are $60 for the entire event and include the following:
-Credential with lanyard
-Admission to all NAHL and NA3HL games
-Admission to exclusive scout room
-Event program with rosters
-Line charts
-Food (breakfast, lunch and dinner)
-Beverages (coffee, tea, water, soft drinks)
120 total players from the NA3HL will be spread amongst six divisional teams, who will play in three games each during the event. Games will consist of three (3) 17-Minute Periods with a single ice cut in the middle of the 2nd period. Each team will consist of a 20-man roster (12 forwards, 6 defensemen and 2 goalies).