Sharks punch playoff ticket with sweep
March 4, 2019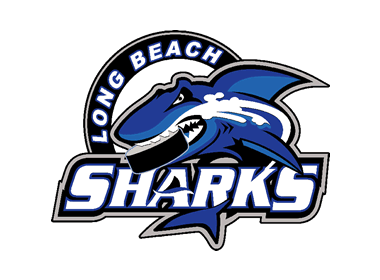 Long Beach 7 @ Cape Cod 6 – The Long Beach Sharks completed a weekend sweep of the Islanders with a 7-6 win. With the win, the Sharks claimed the final playoff spot in the Coastal Division.
Northeast 5 @ Maine 2 - Cole Therrion and Stephen Gerbis struck for two goals apiece to pace the Generals to a 5-2 win over the Wild on Sunday. Tyler Rudek also lit the lamp as Jeb Barrett stopped 19 pucks for the win. Cam Bisson and Mitchell Bliss tallied for Maine, who received 41 saves from Tom Spero.
Oswego 8 @ Niagara Falls 1 - A four-goal effort from Elijah Morris and 26 saves by Ben White highlighted a stellar effort from the Stampede en route to an 8-1 victory over the Powerhawks. Hayden Baker, Bailey Doust, Wade Moak and Adam Louise rounded out the Oswego scoring, while Noah Sigal posted Niagara Falls' goal. Josh Mitchell stopped 56 in the loss.
Binghamton 5 @ Skylands 3 - The Senators broke open a 2-2 deadlock with a three-goal third period as they took down the Kings 5-3. Dinmukhamed Dzhangarashev bagged a hat-trick and Thomas Liebold struck twice to pace the Binghamton attack, while Trevor Christopher netted a pair and James Clark scored once for Skylands. Thomas Sullivan stopped 37 of 40 for the win, while Kavan Johnson faced down 57 shots for the Kings.
Wisconsin 1 @ Peoria 7 - The Mustangs raced to a 4-0 advantage and never looked back, toppling the Whalers 7-1 at home. Jared Wisely and Tristan Trudel each posted a pair of goals to lead Peoria, with Nick Ulrich, Austin Keil and Jack Radley each nabbing individual markers. Koltan Wright put Wisconsin on the board. Jaden Gardner took the win with 33 stops for Peoria, outmatching Caleb Harris' 19 saves for Wisconsin.
Louisiana 2 @ Texas 1 (SO) - The teams traded goals just seven seconds apart in the opening frame, marking the only scoring of a tense affair that tilted the way of Louisiana in a shootout. Viacheslav Nilov and Grant Griffin lit the lamp in the breakaway contest to seal the Drillers' key win, after Blake Siewertsen of Louisiana and Cal Couell of Texas tallied early on. Kevin Lake won the goaltenders' duel with 40 saves on 41 shots, outmatching Thomas Held's 36 saves for the Brahmas.
Atlanta 6 @ College Station 0 - Quinn Yeager recorded a 25-save shutout, Christopher Linde scored twice and the Capitals breezed past the Spirit 6-0 to close out the weekend. Brett Dougherty, Andrei Rusakov, Nicholas Sleeper and Vito Carlo also found twine in Atlanta's win, as College Station netminder CJ Boothe stopped 51 of 57 shots.