Breezy Point announces new Head Coach and GM
March 18, 2019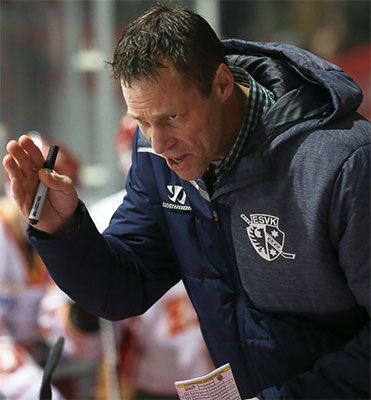 The Breezy Point North Star junior hockey club of the NA3HL is proud to announce a new change in both management and coaching staff, and would like to congratulate Mike Muller and Cory Bergquist on their new positions.
Mike Muller has been appointed as the new head coach of the Breezy Point North Stars. Originally from Edina, Minnesota, Muller was drafted in the second round of the 1990 NHL draft, the 35th player taken overall, by the Winnipeg Jets.
"I have a great deal of passion and respect for the game and it shows in how my teams have played and practiced over the years. I have a great knowledge of the game and I have been taught and learned from some great coaches who have moved on to the NHL, Olympic teams and European Pro teams around the world. I have been blessed with the opportunity to give back to players what I have learned along the way," said Muller.
Muller's playing experience includes, University of Minnesota - WCHA Champions, Dynamo Moscow - Russian Elite League Champions, the AHL, IHL, ECHL and German Professional Hockey.
Mike's passion for the game and the development of players is electrifying. His depth of knowledge and unwavering commitment will be what propels the team forward. Playing and coaching professional hockey for over 20 years, Mike will without a doubt bring a level of professionalism and expertise to the Breezy Point team.
In addition, Cory Bergquist will be taking command of the North Stars organization as General Manager. Currently holding the position of General Manager at Breezy Point Sports Ice Arena, the North Stars home facility, Cory plans bring to the table the sense of business management needed to uphold a successful junior team. Having extensive experience playing and facilitating hockey, Cory was an obvious candidate for the position.