Danbury names Kevin Cunningham as Head Coach
May 29, 2019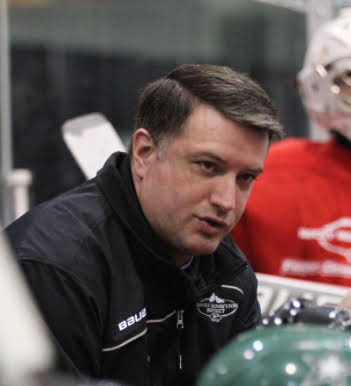 The Danbury Colonials, proud members of the North American 3 Hockey League (NA3HL), have announced Kevin Cunningham as the team's inaugural Head Coach. The Colonials will begin play in the NA3HL in the 2019-20 season.
Cunningham, a native of Doylestown, Pennsylvania, brings a wealth of experience to the organization as both a Collegiate, Prep School, and Junior Hockey Coach.
Previous stints for Cunningham include the Connecticut Chiefs, Cheshire Academy (Prep), Wesleyan University, and Connecticut College. Kevin also served on the staffs on the Division I level for the women's programs at Ohio State University, Providence College, & Brown University.
Last season with the Connecticut Chiefs, five players on the roster signed to Division III hockey and five additional players are continuing their careers at the American Collegiate Hockey Association level.
"I'm very excited about this opportunity and being a part of launching the program in Danbury. It's a fantastic building and the fan base is electric. I'm looking forward to putting together our team," said Cunningham.
Danbury Colonials Managing Partner, Colton Orr commented, "Kevin's experience and background is a fantastic fit for what we are looking for. We want to build a path and a program that gives players a chance to get to the next level and play collegiate hockey. It's an exciting day for our organization."