August 20, 2019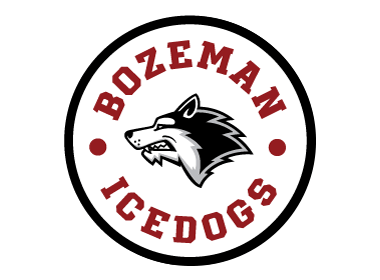 The 3View series will feature an in-depth look into all NA3HL teams in preparation for the 2019-20 season, with two teams being highlighted daily, leading all the way up until the start of the regular season. 3View goes in-depth into each NA3HL team and will include interviews with all the head coaches in the NA3HL, as they provide fans with their expectations and outlook for the 2019-20 season, including taking a look at their potential roster and their strengths as a team for the upcoming season. It will also take a look back on the 2018-19 season and how each team fared and what they accomplished. Best of all, 3View will provide the fans of the NA3HL with an inside look at their favorite team and what to expect.
Bozeman Icedogs
2018-19 Record: 28-15-4, 60 pts. (3rd in the Frontier Division)
2019 Playoffs: Lost in Division Semi-Finals
Head Coach: Elliot Bates
2019-20 Division: Frontier
A strong 2018-19 campaign in the competitive Frontier Division witnessed the Icedogs earn a trip to the division semi-finals, where they fell to the Great Falls Americans. The Icedogs consistently held their place among the Frontier's top teams last season, grappling with teams like Great Falls and eventual division champion Helena Bighorns in tight affairs all year long.
Now, with a stout returning set of stars, Bozeman looks poised to make noise going into 2020.
"Hazen Mckay will be returning this season after posting 49 goals in 38 games, breaking our franchise record," said Head Coach Elliot Bates of his leadership core for the upcoming season. Bates also highlighted Christian Veneruzzo and Will Kutch as some key newcomers that could step into important roles this year.
With the strong roster makeup Bozeman already possesses, Bates' sights are set high, and he's working to make sure his players have the same ambition.
"Our Goal is ultimately to win our Division, and to advance multiple players to the NCAA, and NAHL level," he said, "We really want to build off of last years success, which was recruiting players with high character. We had a really close team last year and those are traits we know we can build off of."
With regard to player advancement, the Icedogs' coaching staff have made strides towards better connecting prospective higher-level hockey organizations with their standout stars in 2019-20.
"This summer we really made an effort to build off our current network of colleges and NAHL teams. We will be actively try to promote our players to the next level and have already started that process," said Bates.
Away from NA3HL action, Icedogs skaters will spend their time giving back to the community that supports them with initiatives to grow the game and assist local schools.
"We will be helping our youth program this season twice a week, as well as reaching out to the elementary schools. It's important for us to give back to the community and help our player grow not only as athletes, but as young adults," said Bates.
With new blood injected into a veteran core, look out for some top-tier in Bozeman this season.
Next up: Breezy Point North Stars