3View: Breezy Point North Stars
August 20, 2019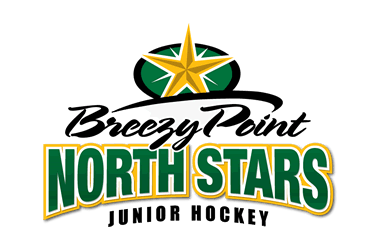 The 3View series will feature an in-depth look into all NA3HL teams in preparation for the 2019-20 season, with two teams being highlighted daily, leading all the way up until the start of the regular season. 3View goes in-depth into each NA3HL team and will include interviews with all the head coaches in the NA3HL, as they provide fans with their expectations and outlook for the 2019-20 season, including taking a look at their potential roster and their strengths as a team for the upcoming season. It will also take a look back on the 2018-19 season and how each team fared and what they accomplished. Best of all, 3View will provide the fans of the NA3HL with an inside look at their favorite team and what to expect.
Breezy Point North Stars
2018-19 Record: 14-28-5, 33 pts. (6th in the West Division)
2019 Playoffs: Did Not Qualify
2019-20 Division: West
Though they spent much of the season struggling against a deep and talented West Division, the North Stars showed some promise with a few impressive upsets throughout the season. Knowing that, at their best, they can compete with playoff contenders, Breezy Point looks forward to maintaining consistent efforts throughout the upcoming campaign.
In order to do that, though, they'll need everyone to step up and put in the work to achieve success — not just veterans and starring skaters.
"We have no intention of playing favorites or putting any unwanted pressure on any certain individuals. We have set the expectation bar high this year for our players and will look for equal effort amongst all of them to attain a winning season. It will be a season of hard work that pays off," said Breezy Point General Manager Cory Bergquist.
"We are focusing on strengthening our base of team management to help the players have a strong foundation to grow on."
Bergquist says a revamped fitness routine will be paramount to team and individual growth in 2019-20. The North Stars' work to improve on-ice results will hopefully translate into additions to their two 2019 collegiate commitments.
"We will have a full day training regimen in place for our players. Two a days all season and continual off-ice work outs are going to accelerate player development and move them on to their next step in their lives," he said.
Of course advancement means more than just committing to be a hockey player at the next level. Junior hockey is a great place to grow as a person and give back to those around you — Bergquist maintains the importance of mutual appreciation between the team and the Breezy Point community.
"With the upcoming season we have set our expectations to grow a larger relationship within our community. We aim to produce a well-rounded team of individuals on and off the ice that will help propel our team into a strong future in the NA3HL," said Bergquist, "We are coordinating with our local youth athletic programs and schools to help with reading and athletics. Our boys love helping the kids in the community and it's a great opportunity to build character."
The North Stars have set a high bar for themselves on and off the ice this season, and with a true team effort, they seem set to reach their marks.
Next up: Butte Cobras