August 27, 2019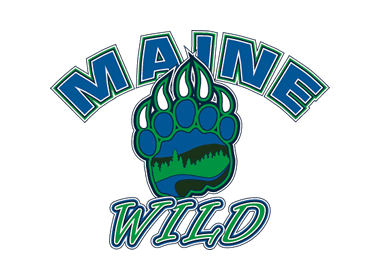 The 3View series will feature an in-depth look into all NA3HL teams in preparation for the 2019-20 season, with two teams being highlighted daily, leading all the way up until the start of the regular season. 3View goes in-depth into each NA3HL team and will include interviews with all the head coaches in the NA3HL, as they provide fans with their expectations and outlook for the 2019-20 season, including taking a look at their potential roster and their strengths as a team for the upcoming season. It will also take a look back on the 2018-19 season and how each team fared and what they accomplished. Best of all, 3View will provide the fans of the NA3HL with an inside look at their favorite team and what to expect.
Maine Wild
2018-19 Record: 11-30-6 (5th in Coastal Division)
2019 Playoffs: Did Not Qualify
Head Coach: Jeff Tory
2019-20 Division: Coastal Division
The Maine Wild will be looking for a big improvement this upcoming season after finishing fifth in the Coastal Division last year and missing the Fraser Cup Playoffs by only four points. Although they did not make playoffs last year, the Wild did had three players who went on and committed to play college hockey. Chandler Bilodeau committed to The University of Alabama, Ben Feldman committed to Central Maine CC, and Elijah Older will be playing at West Virginia. With some of their players moving on to play at higher levels, the Wild and Head Coach Jeff Tory will rely on their veteran players to step up, take the reins, and lead the team back to a Fraser Cup Playoff appearance.
"We will definitely be relying on our returning players to set the tone for us right from the first day on the ice," Coach Tory said. When asked which players Coach Tory will heavily rely on for the upcoming season, he mentioned that his second leading scorer Luke Church will be looked at to provide a lot of offense again this season, while being supported by Kadin Mason. Tom Spero will provide very good goaltending as a returning veteran as well. The Wild have a good group of returning players this season.
"Along with our returning players, we have been able to add a good mix of players with junior experience from other leagues with some good first year players," said Tory. As far as new talent that will greatly help the Wild's chances of returning to the playoffs, the Wild added goaltender, Olivier Marceau from the USPHL Premier Division, to really solidify their goaltending.
Coach Tory and the Wild are excited about getting back on the ice this upcoming season and working to achieve their goal of making it back to the playoffs. "This season we will look to become a good transition team. We have brought in players with good speed and hockey IQ, so we want to capitalize on that and play a fast game," Coach Tory said.
In Coach Tory's book, speed kills and hockey IQ will beat skill any day. Day in and day out, Coach Tory works hard in implementing a practice plan that highlights these skills. He strongly believes that a high hockey IQ, speed, and timing are the key skills his players must continue to develop to become effective on his team and at the next level.
"Our goal each and every year is to try to have our players develop, get the great exposure our league provides, and advance to the next level. We are very fortunate to have a lot of ice available for our players, so we really try to take full advantage of that," said Coach Tory. "We spend a lot of time on skills and individual development, as well as team concepts over the course of the season. This gives our players the chance to improve individual skills, as well as hockey concepts and IQ," Coach Tory said.
Hockey is a vital part of every player's daily life on the Wild. However, in their free time, Coach Tory strongly believes in the team giving back to the community that allows them to be able to play the game they love every day. "The team has been very involved in our community the past few years. We have players actively involved with our youth program. In addition, we have players go out to practices during the regular season to help the coaches demonstrate drills and have some fun with the kids," said Tory.
The Wild missed the Fraser Cup Playoffs by just four points last season. Look for them to be a difficult team to beat this year with their newly added talent and returning veterans. The Wild have one goal in mind, to make the Fraser Cup Playoffs, and Coach Tory and company will stop at nothing to ensure their goal is reached.
Next up: Mid Cities Jr. Stars