Sunday Wrap-Up: Nordiques off to hot start
September 16, 2019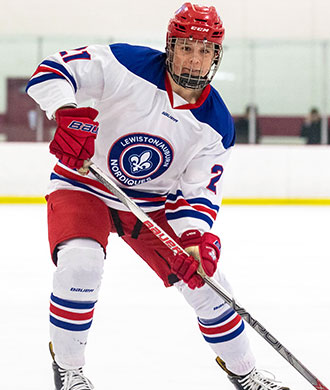 Long Beach 2 @ L/A 7 – The Nordiques defeated the Sharks in a lopsided offensive performance 7-2. Hans Watson and Bradley McMains both scored twice for L/A, and Connor Kennedy, Will Fletcher, and Daisuke Egusa found the back of the net as well. McMains's goals came late in the third period to seal the win over Steven Ferraro and Chris Wracker's goals for Long Beach. Jason St. Pierre's twelve-save performance for the Nordiques was enough to beat Richard Prazan's 40 saves for the Sharks and bring home the win.
New England 0 @ Northeast 6 – The Generals offense marched over the Knights on Sunday afternoon, but their goalie's performance is what solidified the 6-0 win. John Driscoll had a 37-save shutout for the Generals, countering New England and their Zach Roncarati's amazing 55 saves on 61 shots. Carson Asper led way for the Generals offense by lighting the lamp twice, while Preston Phelps, Eyan Helm, Matthew Peckham, and Kolye Bankauskas scored for Northeast as well.
Mid Cities 2 @ Louisiana 7 – The Drillers' goalie, Grady Reis, stole the game from the Jr. Stars and led his team to a 7-2 victory. Reis had 49 saves on 51 shots, which beat the combined 29 saves on 36 shots for Mid Cities' goalies Noah Kinsinger and Nahuel Veyan. The Jr. Stars' Adam Plager and Zach Perez were the only players to beat Reis, coupling the team's lone goals. The Drillers offense was also firing at full force with two goals from Ivan Matveev and additional goals from Hayden Watzka, Ben Cope, Brandon Morgan, Grant Griffin, and Viacheslav Nilov to clinch Louisiana's win.
St. Louis 2 @ Milwaukee 3 (SO) – Ty Barnhill's outstanding performance between the pipes was solidified by a Milwaukee, shootout win. Barnhill faced 61 shots, only letting Mike Ivory and Sean Hofstetter past for the Jr. Blues, while Brett Tome turned away 24 shots, only letting Ryan Payne and Garrett Alton through for the Power. After a scoreless overtime, Nico Piehl buried the deciding shootout goal for Milwaukee and clinched the 3-2 win.
Atlanta 4 @ Texas 5 (OT) – After a productive start to the game by both offenses, the Capitals and the RoadRunners could not decide a victor in regulation and had to go into extra minutes. To force overtime, Trevor Borlace found the back of the net twice, while Gabe Davis and Garrett Wilderman also tallied goals in regulation for the RoadRunners. For the Capitals, Riley Stern, Cole Thomas Johnson, Matthew Macumber, and David Helpap all scored regulation goals, but were unable to light the lamp in OT. The RoadRunners emerged victorious with a goal 48 seconds into OT by Garrett Wilderman, which was his second and biggest goal of the night. Blake Forystek helped clinch Texas's victory by making 51 saves on 55 shots, countering Matthew Bolden's 5 saves on 7 shots and Patrick Egdorf's 39 saves on 42 shots.
Skylands 4 @ Danbury 5 - No report