Steel edge Blizzard on Thursday, 3-2
October 18, 2019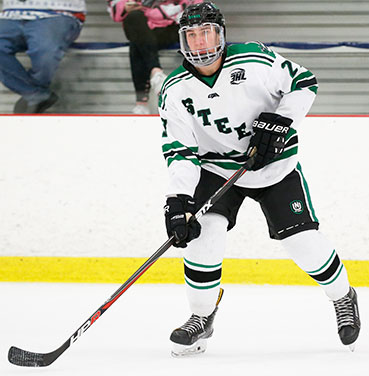 Alexandria 2 @ New Ulm 3 – The New Ulm Steel scored two goals in the 3rd period to come from behind to defeat the Alexandria Blizzard, 3-2 in the lone NA3HL game on Thursday night.
The Steel took a 1-0 lead in the 1st period with a goal from Glavine Schugel. The Blizzard responded back later in the period thanks to a goal from Derek Dropik.
In the 2nd period, the Blizzard took a 2-1 lead thanks to a power play goal from Carter Rieland.
The Steel mounted their comeback in the 3rd period as Michael Savelkoul scored midway through the final frame to tie the game at 2-2. With just under seven minutes remaining, the Steel got the game-winner off the stick of Jacob Halvorson, who scored his sixth goal of the season.
Steel goalie AJ Cohen made 33 saves in the win, while Blizzard goalie Ville Hyttinen made 26 saves in the loss.