Colonials edge Nordiques in overtime on Monday
November 19, 2019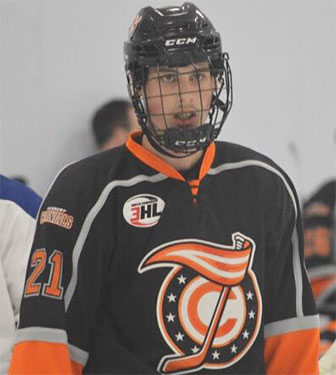 L/A Nordiques 5 @ Danbury Colonials 6 (OT) – Dylan Webber had a hat-trick, including the overtime-winning goal as the Colonials withstood a late comeback from the Nordiques to pick up a 6-5 win on Monday.
Danbury got goals from Brandon Cope in the 1st period, two from Webber in the 2nd period and goals from Kyle McEnany and Connor Lefkof in the 3rd period.
The Nordiques got three goals in the 2nd period from Hans Watson, Will Fletcher, and Sam Frechette. In the 3rd period, the Nordiques scored two goals in the final three minutes to tie the game at 5-5, which included goals from Bryce Leger and another goal from Frechette.
Colonials goalie Shane O'Brien made 53 saves in the win, while Nick Beck made 23 saves in the loss.