December 27, 2019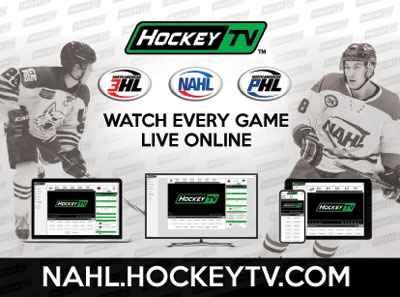 It is a quiet weekend in the NA3HL as the majority of teams are still off for the holidays.
There are just five games this weekend, followed by seven games on New Year's Eve.
Positive feedback and comments are still rolling in from what was an incredible NA3HL Showcase, which took place from December 15-17 in Blaine, MN. Two more NA3HL players have signed NAHL tenders since the event concluded.
The 2019 NA3HL Showcase set a new record for scouts as over 150+ scouts attended the event, which included scouts from the NHL, NCAA Division I and Division III schools, NAHL, ACHA, and more.
The next big event up for the NA3HL is the 2020 NA3HL Top Prospects Tournament, which will take place from February 17-18 in Attleboro, Massachusetts.
Follow the games on the NA3HL App:
FRI, DECEMBER 27
Alexandria at New Ulm - 7:10 PM CST
SAT, DECEMBER 28
Granite City at New Ulm - 7:10 PM CST
Alexandria at North Iowa - 7:30 PM CST
Breezy Point at Willmar - 7:30 PM CST
SUN, DECEMBER 29
Rochester at Wausau - 5:00 PM CST
TUE, DECEMBER 31
Wausau at Rochester - 7:00 PM CST
Butte at Missoula - 6:05 PM MST
Breezy Point at Alexandria - 7:10 PM CST
Granite City at Willmar - 7:30 PM CST
Great Falls at Helena - 7:05 PM MST
Bozeman at Yellowstone - 7:30 PM MST
Gillette at Sheridan - 8:00 PM MST