Two NAHL grads sign in the ECHL
August 23, 2011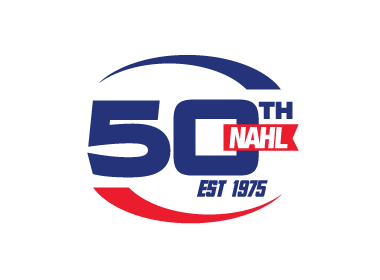 Two graduates of the North American Hockey League (NAHL), Phil Rauch and Eric Rex, recently announced their signings with separate professional teams in the 'AA' ECHL. Ironically, both played in the NAHL for their junior hockey career and then played four years with one another at NCAA Division I Canisius College in Buffalo, NY.
Rex, from Fairview, Pennsylvania, has signed an agreement to play for the Idaho Steelheads, the ECHL affiliate of the NHL's Dallas Stars. Rex played for the Cleveland Jr. Barons of the NAHL during the 2004-05 and 2005-06 seasons. During his final season with the Barons in 2005-06, the team won the North Division playoff title and advanced to the 2006 NAHL Robertson Cup National Tournament in Boardman, Ohio.
Following his career in the NAHL, Rex continued his hockey career at Canisius College playing for the Golden Griffins. During his senior campaign with the Griffs, Rex set career highs with 27 points, nine goals and 18 assists. His 27 points ranked third on the team and were more than double his total from his first three seasons combined. In his four years at Canisius, Rex totaled 40 points, 14 goals and 26 assists in 103 career games.
Rauch, from Temperance, Michigan, signed an agreement to play for the Toledo Walleye, the ECHL affiliate of both the Chicago Blackhawks and Detroit Red Wings of the NHL. Rauch spent three seasons playing in the NAHL and also a season with the Toledo Cherokee of the 3HL. Rauch played for three different NAHL teams including the Toledo IceDiggers, Helena Bighorns and St. Louis Bandits. In 2006-07, he was part of the Bandits team that won their first of three straight Robertson Cup National Championships.
Like Rex, Rauch went onto play college hockey at Canisius where he was the team's captain during the 2010-11 campaign. Rauch set career highs with eight points, one goal and seven assists as a senior. The defenseman also ranked second on the team with a plus/minus rating of +5. During his career, Rauch appeared in 132 games with 13 points, one goal, 12 assists and a plus/minus rating of +6.