28 teams in 28 days: Fresno Monsters
August 23, 2011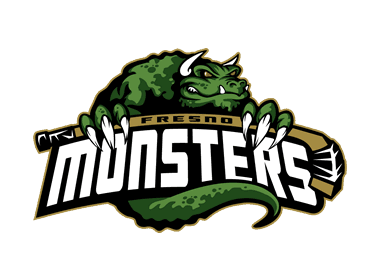 By Alex Kyrias, NAHL
"I am probably more excited about this year's team than maybe any team I have ever coached." – Eric Ballard, Fresno Monsters head coach.
That was the opening statement from Fresno Monsters head coach Eric Ballard the morning after his tryout camp ended this past weekend. The enthusiasm and optimism for Ballard and the Monsters comes following the Monsters debut as an expansion team a season ago in the NAHL. It was a somewhat difficult season for Fresno as they finished last in the West Division during the 2010-11 campaign, but also a season that everyone learned from as well.
"I think we learned no matter how good your rookies are, you have to have veteran representation in a league like the NAHL," said Ballard. "As a new team, naturally most of our players were new to this level of hockey. The NAHL is an extremely good hockey league and produces perhaps best over-aged talent (19-21 year olds) of any league in the United States. We began last year with one veteran and 22 rookies and in a division like the West, it just wasn't a recipe for success."
There were some positives for Fresno last season. First, they managed to reintroduce a community to an entertaining and exciting hockey product. Fresno has had a long, rich history of hockey, which abruptly came to an end in December of 2008. Until the Monsters arrived, hockey in the city was of the minor league professional type, so one of the challenges was showing fans the benefit of a level like the NAHL. "Once we get fans to game, they see the quality of the product and usually have an immediate positive response," Ballard said. "One thing about the fans in Fresno, they are as loyal and passionate of fanbase as I have ever seen. We are very fortunate to be in the city we are in."
The 2010-11 season started in fine fashion for the Monsters as they went 5-4-1 in their first 10 games. As the season went on though, the wear and tear of playing in the West Division started to show on the Monsters. Fresno won just seven of their 19 games the second half of the season, including just two in their final 13 games. "It was something we wanted to address this off-season. Last year, we were small and skilled, but we got out-muscled on a nightly basis and in the West Division that just can't happen," said Ballard. "This season we wanted to keep the skill, but address the physicality. Games and travel in the West are a grind and you have to have players that are physically and mentally able to handle it."
Moving forward into the 2011-12 season Ballard not only tried to address the size of his team, but the character of his team as well. "We really spent a lot of time this summer and during tryout camp in finding players with high character. We are focused in find a guy who is motivated to improve on and off the ice and advance his career," said Ballard.
The Monsters will have seven veterans returning to the line-up in 2011-12, a vast improvement over the one veteran they had at this time last season. Fresno returns goaltender Tom Conlin, who played the most minutes of any of the Monster goalies last season. He posted an 88.2% save percentage last season, which was very respectable considering Fresno gave up the third most goals in the league.
Along the blueline, Fresno returns Jeffrey Pauluk, Brett Blomgren and Jordan Johnson. Pauluk had 23 points in 57 games last season, while Johnson led the Monsters in penalty minutes. Returning forwards include: Jayce Paulseth, Riley Borer and DJ Carnley. Ballard had some good things to say about all seven, but singled out Carnley as a player he expects to have a big season and provide some veteran leadership. "DJ is a guy that put in the work in the off-season and looked as good as anyone at our camp this past weekend," said Ballard. "He was second on our team last year in goal scoring (13), so we know he can put the puck in the net."
Ballard also is encouraged about some new blood on the roster. Brendan Bradley comes to the Monsters from the Philadelphia Jr. Flyers, Zach Wallace is a California native who played with Wenatchee last season, and perhaps the biggest surprise is forward Jeff McMinimy, who after a year off from hockey, returns to the ice this season to help the Monsters improve in their sophomore season.
Next up in the NAHL's 28 teams in 28 days series, the Jamestown Ironmen.