NA3HL announces new team in Oregon, Wisconsin
April 1, 2020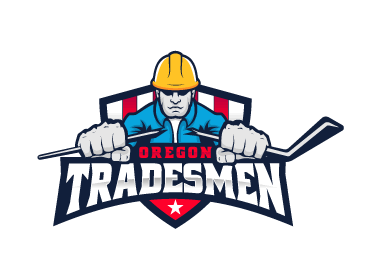 The North American 3 Hockey League (NA3HL) has announced that is has approved the transfer of membership, purchase and relocation of Evansville Jr. Thunderbolts membership by the Oregon Tradesmen (Madison Hockey Partners, LLC d/b/a)
The team will be relocated to Oregon, Wisconsin (a suburb of Madison, Wisconsin) for the 2020-21 season and will henceforth be known as the Oregon Tradesmen. The team will play out of the Oregon Ice Arena, which was formerly home of the NA3HL's Wisconsin Whalers.
"We are excited about the addition of the Oregon Tradesmen to the NA3HL. They are backed by a tremendous and solid ownership group led by Janesville Jets owner Bill McCoshen. We are confident this team will be a success because of the strong focus on the ladder of development that NA3HL teams share with the NAHL. The team fits perfectly into the NA3HL's Central Division footprint and I'm sure fans will enjoy the level of play on the ice and the rivalries that will be formed within the landscape," said NA3HL Commissioner Blake MacNicol.
Madison Hockey Partners, LLC consists of Bill McCoshen, Eric Petersen and On Ice Promotions, LLC (Ben Cowan and Larry Clemens). McCoshen is the owner and Governor of the NAHL's Janesville Jets and is also Chairman of the NAHL Board of Governors.
"The Oregon Tradesmen will help us build out our integrated player development and advancement model from youth all the way to the NAHL. This unique model will provide 18 and 19-year-old players an opportunity to develop and advance to the NAHL while developing 20-year-old players for NCAA Division III or ACHA Division 1 opportunities. The relationship with and proximity to the Janesville Jets will help us attract quality players immediately," said McCoshen.
The Tradesmen have announced Don Babineau as their first head coach. Babineau has tremendous experience in the NA3HL having been head coach most recently of the Coulee Region Chill and also the Euless Stars.
"I'm excited to be part of the Oregon Tradesmen organization led by a strong ownership group. I believe the organization is set up for success in all aspects. I'm looking forward to helping develop players to advance to the NAHL or move directly to NCAA Division III or ACHA Division 1 college hockey," said Babineau.
The Tradesmen will offer players opportunities to learn skilled trades in partnership with local unions as part of their off-ice development program.
"Our unique 'learning the trades' model will provide our players an opportunity to learn a skilled trade while also developing their hockey skills. When their competitive hockey career ends at some point in the future our players will have skills that will serve them well the rest of their lives," said Ben Cowan, Vice-President of the Tradesmen.
Highly regarded goalie coach Larry Clemens will also be the goalie coach of the Tradesmen. Clemens has been the goalie coach of the Janesville Jets since their inception in 2009 and has developed an incredible track record for developing talented goaltenders including NHL Draft picks Jack LaFontaine and Cole Brady.