Ice Dogs Thauwald commits to NCAA Division I Minnesota State
August 24, 2011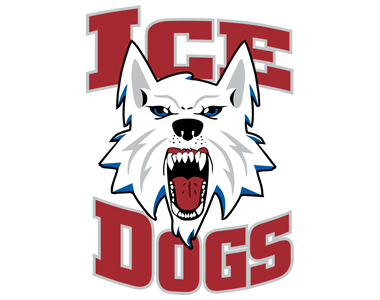 The Fairbanks Ice Dogs, proud members of the North American Hockey League (NAHL) are pleased to announced that forward Charlie Thauwald has committed to the Minnesota State University Mavericks for the upcoming 2011-12 season.
"I am absolutely thrilled and excited to have the opportunity to play at MSU. Growing up as a kid, I always dreamed of wearing a Maverick jersey," said Thauwald, a Rochester, Minnesota native. Thauwald, 20, was a part of the high-powered Fairbanks offense, which was #1 in the NAHL during the regular season. He also was an important part of the Ice Dogs run to the Robertson Cup National Championship.
Last season, Thauwald registered 33 points in 49 games played, including 12 goals, nine of which came on the power play. He led the Ice Dogs in penalty minutes with 140. Thauwald (6'3/215) had five points in 11 games in the Robertson Cup playoffs, including scoring at least a point in the Ice Dogs first four playoff games, all wins.
"I believe the experience I gained this year by playing in Fairbanks has prepared me for the next level. I want to thank my coaches, Josh Hauge, Geoff Beauparlant, and Erik Largen for all the help they gave me over the year," stated Thauwald. "I also want to especially thank my G.M. Rob Proffiitt for helping me accomplish my dream of playing D-1 hockey. I believe I will bring a physical style of play to the rink everyday and I am excited to have the challenge to practice and play with such a skilled and dedicated group of guys."
Thauwald is the fifth Ice Dog player this season to commit to an NCAA Division I school. The others include: Jack Callahan-Quinnipiac University (ECACHL), Jared Linnell-University of Alaska-Fairbanks (CCHA), Tayler Munson-University of Alaska-Fairbanks (CCHA), Joe Phillippi-St. Cloud State University (WCHA).
"I don't know if there has ever been an Ice Dog player more deserving of this opportunity than Charlie Thauwald," said Fairbanks General Manager Rob Proffitt. "He is a very physical player with a strong work ethic. Since the end of the Robertson Cup Tournament, Charlie has been the most relentless player at accomplishing his dream of playing NCAA Division I hockey."
To date, over 140 NAHL players during the 2010-11 season have committed to NCAA schools.
View the complete NAHL college commitment list here