50 Players, 50 Days: Danny Ramos
April 2, 2020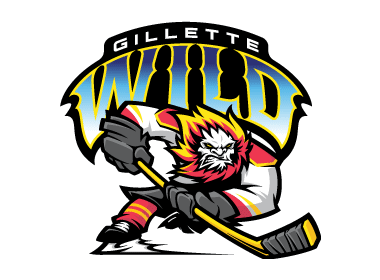 During the current and unforeseen cancelation of the 2019-20 season, the players in the NA3HL saw their seasons cut prematurely short. In some cases, players saw their junior hockey careers come to an end as well. However, the NA3HL got together a decided to highlight some of those players, who were born in 1999 and were in their final season of playing junior hockey.
As a result, we present a new series entitled: 50 players, 50 days
50 players in 50 days will select 50 players from each of the 34 NAHL teams this past season that were born in 1999, who are currently uncommitted, and deserve some recognition during their time spent playing and developing in the NA3HL. Over the course of the next 50 days, we will take time out to look at their accomplishments, review their season, and provide some background on their NA3HL careers. Players will be initially highlighted in alphabetical order by team. Enjoy!
Danny Ramos, defenseman, Gillette Wild
While the Gillette Wild did not have any 1999-born players on the roster to end the season, defenseman Danny Ramos, 19, provided more than enough offensive spark from the blue line in his second season with Gillette, serving as their fourth-leading scorer and a key leader.
Ramos, a 5-foot-10, 175-pound native of Las Vegas, NV, nearly tripled his 2018-19 production of three goals and 12 assists in 41 games, logging six goals and 34 assists for a whopping 40 points in 46 games during the 2019-20 campaign. The defenseman's on-ice skill turned heads, as he earned a spot on the Frontier Division Top Prospects Team.
But perhaps his greatest strength was his leadership capabilities, as his team noted in nominating him for the Frontier Division Leadership Award. "Danny was a staple amongst our leadership core, always putting his teammates before himself, which is what great leaders do. He played a major role in helping to facilitate weekly off-ice team bonding events outside of the rink," said interim head coach Taylor Shaw.