Bozeman names Londino-Green as new Head Coach and GM
April 3, 2020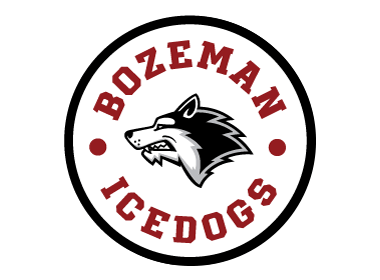 The Bozeman Icedogs of the NA3HL is proud to announce that Rainer Londino-Green has been named the new head coach and general manager for the 2020-21 season.
As an assistant coach for the Icedogs, Londino-Green has been a tremendous asset for the team these last couple of years. His work ethic, dedication, and love for the sport have helped turn the Icedogs into a team that went from last place and five wins back in 2017-18, to 39 wins and a division title this season.
"First and foremost, it's an absolute honor to be named the Head Coach and General Manager for the Bozeman Icedogs. The level of commitment from our owner Matt Paine, and our entire off-ice volunteer staff is unparalleled in junior hockey. We've had so much success the last couple years, and I'm really looking forward to growing that success and helping the Bozeman community grow into a booming hockey market," said Londino-Green. "Obviously bringing Bozeman a national championship is the goal, but the biggest priority for myself and our program is player development and advancing our players to the NAHL and collegiate levels of hockey."
"On and off the ice we strive to be a staple in the Bozeman, Montana community and develop all of our players into better hockey players and outstanding young men. Being active and giving back in the community is going to be a huge focus of ours starting next year. It's a great privilege to be a part of the city of Bozeman and we will not take it for granted. This truly is a dream come true for myself, and my family who have undoubtedly supported me through my years of playing and coaching at the junior level. There's definitely a feeling of unfinished business going into next year with the way our season ended, and I'm already hard at work recruiting and finding the right group of young men to bring a national championship to Bozeman."
I cannot thank Matt and the Icedogs organization enough for this opportunity, and I will give my best to this program that has already given me so much. I hope everyone continues to stay positive and safe in these trying times, and I'm excited and eager for puck drop next fall. Go Dogs," concluded Londino-Green.