Elmira Jr. Soaring Eagles to relocate to Holyoke, Massachusetts
April 8, 2020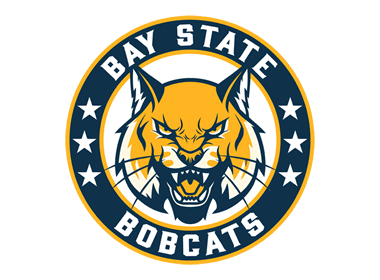 The North American 3 Hockey League (NA3HL) has announced that is has approved the relocation of the Elmira Jr. Soaring Eagles from Elmira, New York to Holyoke, Massachusetts, where they will rebrand and become the Bay State Bobcats in the NA3HL for the 2020-21 season.
"We have had another great season for the franchise," said Head Coach Anthony Langevin. "For a fourth straight season, we competed to win a Northeast Division Championship, before everyone's season was sadly cut short. Prior to this season, we had won the Division three years in a row, including the Regular Season and Playoff Championships."
During the 2019-20 season, the Elmira Jr. Soaring Eagles finished 3rd in the Northeast Division with a 22-22-3 record and 47 points, which was just four points behind the 1st place Skylands Kings. The team recently saw one of its offensive stars, Top Prospects forward Liam Murphy, commit to play NCAA hockey at Chatham University.
The Bobcats will be playing out of Fitzpatrick Ice Skating Rink in Holyoke, MA. "We are thrilled to move to a great and established facility in Holyoke. Fitzpatrick has a lot of history and has an awesome staff thrilled to have us out of there. We will be in a hockey hotbed in Massachusetts, and in addition, our travel will be cut down as well. With less travel, we will be able to focus more in different areas. The staff at Fitzpatrick have been a pleasure to work with so far. Both parties are excited to begin a quest for the 2021 NA3HL Fraser Cup National Championship," continued Langevin.
"We would like to thank the surrounding New York areas for everything they have done for the program. We have seen much support from the surrounding communities for the season and can't thank our dedicated fans enough for coming to our home games."
The Bobcats 2020-21 front office staff will be announced in the next few days.