50 Players, 50 Days: Kadin Mason
April 13, 2020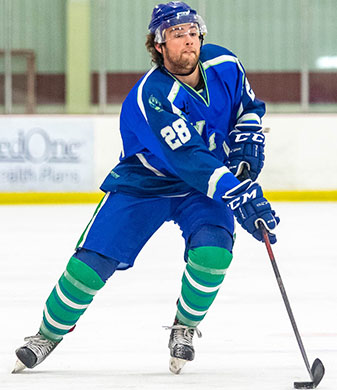 During the current and unforeseen cancelation of the 2019-20 season, the players in the NA3HL saw their seasons cut prematurely short. In some cases, players saw their junior hockey careers come to an end as well. However, the NA3HL got together a decided to highlight some of those players, who were born in 1999 and were in their final season of playing junior hockey.
As a result, we present a new series entitled: 50 players, 50 days
50 players in 50 days will select 50 players from each of the 34 NAHL teams this past season that were born in 1999, who are currently uncommitted, and deserve some recognition during their time spent playing and developing in the NA3HL. Over the course of the next 50 days, we will take time out to look at their accomplishments, review their season, and provide some background on their NA3HL careers. Players will be initially highlighted in alphabetical order by team. Enjoy!
Kadin Mason, Forward, Maine Wild
Kadin Mason
, a 5-foot-11, 175-pound forward from Concord, NH, increased his offensive production in his second season with the Maine Wild thanks to a more disciplined brand of hockey.
After logging 61 PIMs to go with five goals and nine assists in his rookie year, Mason returned for his sophomore season and stepped up his offensive capacity with six goals and 15 assists for 21 points, a 50% increase over the prior year. Perhaps the most drastic statistical change, though, was his time spent in the penalty box dropping more than 40 minutes to 18 PIMs on the year. Mason's increase in ice time allowed him to become a more effective producer and playmaker in the offensive zone.
Before joining the Wild, Mason played for the New Hampshire Jr. Monarchs and New Hampshire Avalanche, logging a goal and five assists in 32 games across a three-year span.