NAHL's Bobcats to Host Top Russian Junior All-Star Team
August 25, 2011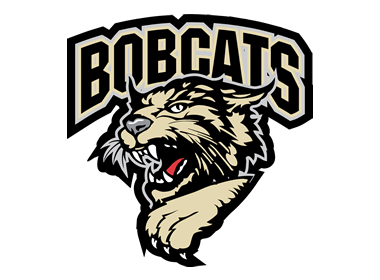 The Bismarck Bobcats proud members of the North American Hockey League (NAHL) are very pleased to announce the addition of a premier event to their 2011-12 schedule. In a recently consummated arrangement the Bobcats will host the Russian Red Stars at the VFW Sports Center. The Red Stars are an All-Star team composed of the top players from the MHL, Russia's top junior league. The "Bobcat Hockey-Russian Red Star Challenge" will take place December 21st and will showcase two teams with future Collegiate and perhaps professional prospects.
The VFW Sports Center will one of several stops on the Red Stars' 2011 North American tour that will include, among others, a visit to Ralph Engelstad Arena against the Fighting Sioux. They will also be playing against other Division I programs, Vermont, Northern Michigan, Yale, Notre Dame and UMASS as well as Bobcat rival, the NAHL's Alexandria Blizzard. More details about the event as well as ticket information will be announced shortly.
"The Bobcat organization is incredibly excited to be able to bring to Bismarck-Mandan and Western North Dakota a rare chance to watch this very high-level of junior competition," said Bobcats team owner Thom Brigl. "This is the first Russian international hockey event in recent memory in Bismarck, and it will really be a treat for our boys and all sports fans in this area."
The game was arranged through the NAHL commissioner's office and Commissioner Mark Frankenfeld. Frankenfeld commented, "It is great for the NAHL to host this high level competition between two International Junior League teams. For the Bobcats to battle a Russian All-Star team should be a great experience for their players. We are also pleased that the Bobcats, who have been one of the premier organizations in the NAHL, will have the chance to battle the Red Stars in front of their home town fans."
"It's going to be an incredible challenge for us, facing the top junior players from a place with such a rich hockey tradition like Russia," noted Bobcats head coach Layne Sedevie. "We're excited, though, to see where our guys stack up against an international All-Star team of this caliber. I am also really proud of our guys who would normally be on Christmas break for four days already at that point. The decided they wanted to compete with the Russian Club and bring the fans a great hockey event. Both Mike Peluso and I have played for USA teams against international competition and it is a great experience that we now look forward to as coaches.
For the Red Stars, it will be another chance to showcase the eastern European version of junior hockey, as 2011-12 marks just the third year of existence for the MHL—a junior league that spans Russia, Belarus and Latvia. "This journey is not for tourism. We are eager to win. Anyway, it will be very interesting to face great competition from the US and Canada," said 2010 Red Star Egor Yakovlev. "We are very excited about our tour and from what we hear about Bobcat Hockey fans and their hockey club it sounds like a it will be an exciting experience for our club." Says Dmitri Efimov, Commissoner of the MHL.
In their first trip to North America in 2010, the Red Stars went 4-1 including two games against NCAA D-I competition: a victory over Army and a loss to then #1 ranked Yale.