Officials also working hard at training camps
August 26, 2011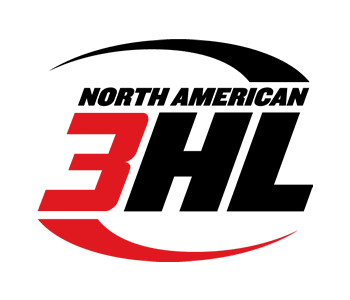 By Ashley Bailey, KPCC
Former NAHL referee Shane Warschaw glides across the ice with a whistle in hand. He's leading dozens of student referees in black and white stripes through a series of sprints. The ice beckons in August. This is when dozens of hockey referees travel from across the country to learn new tricks of their trade at the California Referee School. It happens over three days at the Toyota Center where the L.A. Kings practice in El Segundo.
Warschaw got his first paycheck as a ref when he was 11. He says it takes a special personality to enjoy a job where you get yelled at constantly by coaches, players and fans.
"We get booed no matter when we step on the ice, whether we make a call that's right wrong or indifferent — we get booed. I think it's the greatest thing in the world. It brings a smile to my face as bad as that sounds or as weird as that sounds," Warschaw said.
Warschaw has a masters degree in business, but he says reffing is the only career he's known, and he almost gave it up.
"I'm 32 now. Is this really what I want to continue, to live paycheck to paycheck, not own a house? It was tough. And this was actually going to be my last year," he said.
But Warschaw stuck with it. Now he refs junior league games six days a week and teaches officials how to improve their skating at the California Referee School. Former Montreal hockey official Michel Voyer started the school 23 years ago. With more junior league teams sprouting up, Voyer says there's more demand for players and officials.
"More and more California kids, they get drafted by NHL now. We never saw that maybe 20 years ago. I think maybe one or two. Now, if you have three or four per year drafted, that's not a surprise. So it's the same thing for the referees. We need to get better because hockey's better."
Rick Looker, the coordinator of officials for the 28-team North American Hockey League (NAHL) and 16-team North American 3 Hockey League (3HL), says referees have to look the part. "Are they taking care of their equipment, their clothes? Do they wash their sweaters that they're wearin'? Their laces — are they clean? They should be white," he said.
Looker is looking for a clean-cut official to be a full-time ref for a junior league in Detroit. He says a professional image builds credibility. "If you go out there and you don't look like you're actually taking care of your own equipment, how is somebody going to believe you if there's a 50-50 call? That's what helps you sell that call," Looker said.
Click here to read the rest of the story