28 teams in 28 days: Kalamazoo Jr. K-Wings
August 26, 2011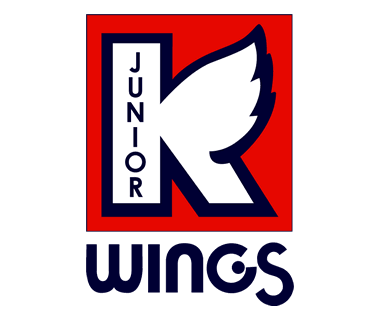 By Alex Kyrias, NAHL
To the casual fan, the Kalamazoo Jr. K-Wings are a new and exciting expansion team right in the heart of the state of Michigan, birthplace of the NAHL. However, junior hockey and NAHL historians alike will recognize the name. That's because the 2011-12 season marks the second go-around for Kalamazoo in the NAHL. The first stint for the K-Wings came from 1989-1994. In that brief five-year span, the K-Wings were one of the top teams in the NAHL, which included four division titles and two Robertson Cup Championships. It is something that the revitalized K-Wings of 2011-12 look to emulate.
The man who will try and steer the new-look K-Wings is veteran college coach Marc Fakler. From 2006-10, Fakler served as an assistant coach at Western Michigan University (CCHA). He also served two seasons (2004-06) as an assistant coach for Robert Morris University (Atlantic Hockey) and two years at Wayne State University. Fakler was living in Kalamazoo and knew the K-Wings were a possibility, which is why he jumped at the opportunity to become the head coach. "I knew it was going to be a first class organization in a town that I was very familiar with, so it was basically a dream job for me and a job that I want to make the most of."
Fakler is no stranger to the NAHL either. After a brief playing career in the NAHL, he went on to help coach with some of the excellent Compuware Ambassadors teams of the early 2000's. Then as a college coach, Fakler scouted thousands of NAHL games, often times recruiting NAHL players for spots with his teams at Wayne State, Robert Morris and Western Michigan. "NAHL players come into the league and there is a certain level of maturity and knowledge there that give them an edge right away," said Fakler. "We know there are hundreds of quality players in the NAHL and our hope in Kalamazoo is to give them the opportunity to perform, be successful and be seen."
So what will help Kalamazoo replicate the success of the past and help them get to the top in their first season back in the NAHL? Fakler says it's a combination of things, "We wanted guys that wanted to be here and put 100% effort into what we are doing. We want them to compete hard on a daily basis and most importantly, have great character."
Fakler's philosophy begins with defense first. "We want to lead the league in goals against and then second, we want to lead the league in goals scored," said Fakler. "I think the opportunities from offense will come from good defense, but first and foremost we have to be tough to score on. I think that's a formula for winning championships. We have to be able to take care of the puck in our own end."
All the players on the Kalamazoo roster will be new to the team, but not necessarily new to junior hockey or the NAHL. Veteran forward Andrew Graves comes to the K-Wings after scoring 26 goals for the Motor City Metal Jackets last season. Graves had one stretch during November/December last season in which he had 15 points in just eight games, so he is a proven scorer. The K-Wings will also get some more veteran scoring help from Chris Hughes, who posted 30 points last season with the Coulee Region Chill. Hughes, 20, is a Michigan native who will add some size to the line-up as well.
Defensively, the K-Wings will rely heavily on former NAHL Top Prospect participant Chris Leone, who was traded to Kalamazoo earlier this summer from Wichita Falls. Leone, also a Michigan native, led all Wildcat defensemen in scoring last season with 24 points and played in the 2011 NAHL Top Prospects Tournament in Ann Arbor, Michigan for Team South, notching a pair of assists while there. In goal, the K-Wings will rely on Ken McLean, who at just 18 years old already has two years of junior hockey experience out East. Helping McLean in goal is Alex Okicki, who played Tier I Midget Major hockey last season for the Cleveland Barons 18U team.
The last time the K-Wings stepped on the ice, they won their division during the 1993-94 season. Now 18 years later, it is something they want to do again. With Kalamazoo in the new-look North Division with Jamestown, Michigan, Port Huron and Traverse City, the K-Wings should be able to make the playoffs relying heavy on their players with junior hockey experience, but the big challenge will be playing a defense first style in a division known for its offenses.
Next up in the NAHL's 28 teams in 28 days series, the Kenai River Brown Bears.