NA3HL announces results of 2020 Draft
April 24, 2020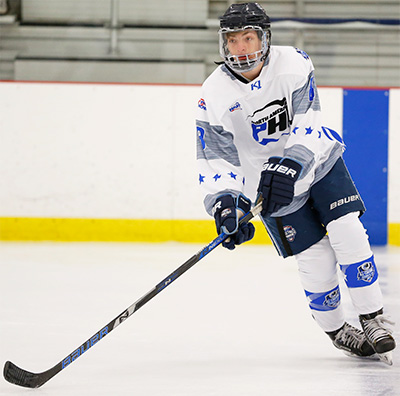 Things took a step back to some normalcy on Thursday, April 23rd as the North American 3 Hockey League (NA3HL) held its annual Draft as the 30 teams made their selections to fill their rosters for the 2020-21 season.
In total, 134 players were selected in the draft, which took just an hour and nine minutes to complete.
View the results and watch the replay of the 2020 NA3HL Draft at
na3hldraft.com
"The NA3HL Draft is always an exciting day, but this year held special meaning for all of our teams and players because it was a small return to normalcy. Credit to our teams because they have been working hard and put in the time during the regular season to scout the players. It is very important for players to have some certainly of where they will be playing next season and the draft does just that and provides some certainty. There are some great teams with some great opportunities, and the NA3HL Draft represents an important step in the developmental process," said NAHL Commissioner and President Mark Frankenfeld.
The NAPHL again had a big presence at the NA3HL Draft as 24 NAPHL players were selected, which is up percentage wise from a year ago. The 24 players selected represented 18% of the selections in this year's Draft. In 2019, 14% of the players selected played in the NAPHL.
The first selection of the 2020 NA3HL Draft belong to the Oregon Tradesmen, who are a new team to the league for the 2020-21 season. The Tradesmen selected Sioux Falls Power 18U and NAPHL All-Star forward Nate Mohr. Mohr finished 2nd in team scoring for the 18U Power during the 2019-20 season with 22 points in 17 NAPHL games. He was also selected to and played in the 2019-20 NAPHL All-Star Game.
The next player selected was also the first defenseman taken as the Long Beach Sharks selected Kyle Russell from the Dallas Stars AAA 18U team.
The first goalie selected was with the 58th overall pick as the Sheridan Hawks selected Anthony Bonaldi from the Phoenix Jr. Coyotes 18U team.
Breakdown of positions drafted:
Forwards: 85 (63%)
Defense: 44 (33%)
Goalies: 5 (4%)
Players not drafted or tendered by NA3HL teams are still able to participate in each team's respective open tryout camps.