Sharks name Tory as new GM, Associate Coach
April 29, 2020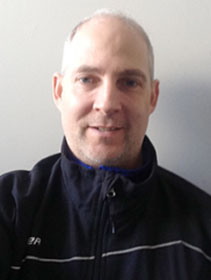 The Long Beach Sharks of the NA3HL is pleased to announce the hiring of Jeff Tory as the Club's General Manager and Associate Coach for the 2020-21 Season.
Tory is a native of Burnaby, British Columbia. He attended the University of Maine where he was a two-time All-American. After a very successful college career, he spent one season playing for the Canadian National Team, four years in the AHL, and 12 seasons playing professionally in Europe. Over the course of his career, he won two championships and captained multiple teams.
Tory previously coached in the NA3HL for the Maine Wild and also with the CT Nighthawks Premier (EHL), and the Portland Junior Pirates Premier (USPHL). He has helped develop and place numerous players on to college hockey rosters and focuses on developing players both on and off the ice.
When asked about his joining the Long Beach Sharks (NA3HL) junior hockey club, Coach Tory remarked, "The Sharks are a first-class organization with an incredible commitment from ownership and management. I look forward to the opportunity to work one-on-one with our players and to help them become the best they can be. I expect all of our recruits will be capable to play in college and beyond."
George Chalos, President and Director of Hockey Operations, commented, "We are honored to have Jeff join the Sharks family and take the helm as General Manager and Associate Coach. We have a great new coaching staff and incredibly talented recruits coming in. I have no doubt the Sharks will have a very successful season. In addition to his commitment to the Sharks NA3HL team, Jeff will run the Sharks junior hockey development program, which is the only program of its kind in the NY-metro area. We are expecting great things now and for many years to come."