50 Players, 50 Days: Eli Slagter
May 5, 2020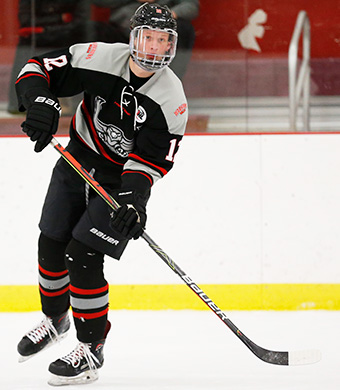 During the current and unforeseen cancelation of the 2019-20 season, the players in the NA3HL saw their seasons cut prematurely short. In some cases, players saw their junior hockey careers come to an end as well. However, the NA3HL got together a decided to highlight some of those players, who were born in 1999 and were in their final season of playing junior hockey.
As a result, we present a new series entitled: 50 players, 50 days
50 players in 50 days will select 50 players from each of the 34 NAHL teams this past season that were born in 1999, who are currently uncommitted, and deserve some recognition during their time spent playing and developing in the NA3HL. Over the course of the next 50 days, we will take time out to look at their accomplishments, review their season, and provide some background on their NA3HL careers. Players will be initially highlighted in alphabetical order by team. Enjoy!
Eli Slagter, Forward, Willmar WarHawks
After a quiet rookie campaign in 2017-18, Willmar Warhawks forward
Eli Slagter
, 20, has been one of Willmar's top-scoring skaters with nearly 80 points across the last two seasons.
The 2017-18 season saw Slagter get his feet wet in the league with three goals and eight assists in 44 games as he adjusted to the Junior level. But from 2018-19 on, the 6-foot-4, 195-pound Willmar-native was a force on the ice, more-than tripling his production in his sophomore season with 18 goals, 21 assists and 39 points in 47 games, good for first in team scoring.
This season, Slagter was again near the top of the Warhawks' roster in points, ranking second with 16 goals, 22 assists and 38 points in 40 games. He also registered as a plus-player for the first time in his NA3HL career, posting a +6 in 2019-20 after a -10 and -23 in his first two respective seasons. His Willmar career comes to a close with 37 goals, 51 assists and 88 points in 131 games.
Before playing for his hometown NA3HL club, Slagter took the ice for his hometown high school, playing three years at Willmar High from 2014-17. In 66 games there, he posted 13 goals and 16 assists for 29 points.