NA3HL announces new team in Oklahoma City, Oklahoma
May 19, 2020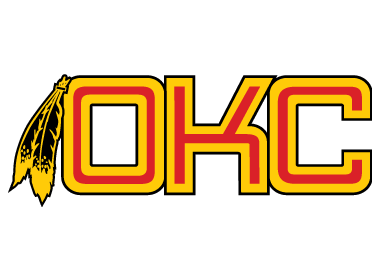 The North American 3 Hockey League (NA3HL) has announced that is has approved the transfer, purchase and relocation of Coulee Region Chill membership to the Oklahoma City Hockey Club, LLC.
The team will be relocated to Oklahoma City, Oklahoma for the 2020-21 season and for now, will be known as the Oklahoma City Hockey Club. The team will play out of the Arctic Edge Ice Arena in Edmond, Oklahoma (a suburb of Oklahoma City).
"This is an exciting day for the NA3HL as we add a new team to the South Division. The team in Oklahoma City has strong leadership and a qualified staff, which are trademarks of any successful NA3HL team. Because of their previous operating experience, we expect their transition into the NA3HL to be a smooth one and expect the team to be very competitive. I know every team in the South is looking forward to adding another team into the mix and traveling to another passionate hockey community," said NA3HL Commissioner Blake MacNicol.
Oklahoma City has a rich hockey history. The Oklahoma City Blazers were originally a professional team that played in the Central Professional Hockey League from 1965-1977, followed by another pro hockey stint in the Central Hockey League from 1992-2009. More recently, a team has played in the junior ranks since 2014. The NA3HL team is owned by Jake Runey and Josh Berge will be the team's new head coach and general manager for the 2020-21 season.
"The Oklahoma City Hockey Club is thrilled to join the NA3HL. As owner it was my goal to align with Arctic Edge Ice Arena in USA Hockey. The NA3HL made sense because of their solid regional footprint and Ladder of Development process. We are looking forward to jumping into the action of the South Division and building those Red River rivalries," said Blazers owner Jake Runey.
Berge previously coached the University of Oklahoma Sooners (ACHA Division 1) for the past two seasons, leading the Sooners to a 27-26-2 record in a tough WCHL conference, and earning an appearance in the ACHA National Championship tournament. He played his junior career in the United States Hockey League for the Lincoln Stars and the Tri City Storm, serving as team captain for all but one of his four seasons in the league. After his playing career, Berge became an assistant coach for the Lincoln.