Chicago Hitmen to relocate to Fox Valley Ice Arena
September 1, 2011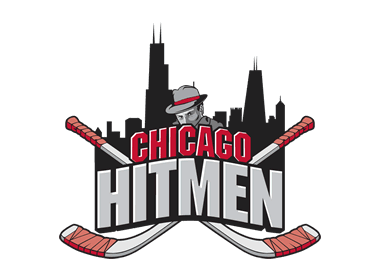 The Chicago Hitmen of the North American Hockey League (NAHL) announced today that the Fox Valley Ice Arena in Geneva, Illinois will be their new home beginning during the upcoming 2011-12 season. Fox Valley Ice Arena previously hosted the NAHL's Chicago Freeze from 1997-2003.

After eight seasons calling West Meadows Ice Arena home it became clear that the addition of a second team to the organization necessitated a move to a larger facility that could better meet the Hitmen's needs. "We are excited for the new chapter for our organization. We believe that this summer we added a very qualified head coach in Brent Agrusa and now have a facility to match," said Mark Hammersmith Sr. the owner of the Hitmen.
NAHL Commissioner Mark Frankenfeld voiced approval of the move and what it means for the organization; "Having hosted an NAHL team for many years in the past, Fox Valley Ice Arena is a proven facility that will allow the Chicago Hitmen every opportunity to continue to be successful in the NAHL."
The Fox Valley Ice Arena, which has two ice sheets, has a seating capacity for 2,800 fans in the main NHL rink and it will also provide the Hitmen with ample locker room space along with access to the on-site workout facility. The move will also assist the Hitmen organization to elevate their corporate and ticket revenue, which is necessary to sustain the NAHL model. The Hitmen staff will have significantly more office space and the venue will offer a more fan-friendly experience. The rink features seating on three sides of the ice along with skyboxes. Chelios' Pub and Grill is attached to the rink and has windows where fans can follow the action on the ice.
The Fox Valley Ice Arena is located just 20 miles away from the West Meadows Ice Arena meaning travel for the Hitmen and their opponents remain virtually unchanged. The home dates for all scheduled 2011-12 games for both the NAHL and 3HL teams will remain the same. Game times will be 7:30pm on Friday, 7:00pm on Saturday and 1:00pm on Sunday.
The Geneva, Illinois area is made up of one of the largest community populations in Illinois which will help grow the Hitmen billet family program, however many of the current billets already live in the area, leaving the players unaffected with their living situations. Geneva, Illinois is part of a tri-city area, along with St. Charles and Batavia. The area is currently experiencing a high level of population growth as Chicago's urban sprawl spreads farther west. The location is ideal for families looking for an entertainment option like the Chicago Hitmen provide in the NAHL.