NA3HL announces new team in El Paso, Texas
June 16, 2020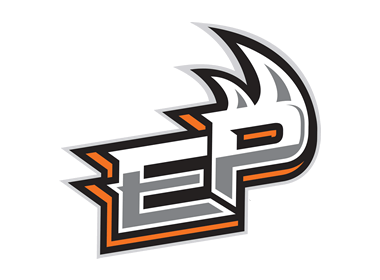 The North American 3 Hockey League (NA3HL) has announced that it has approved the membership of the El Paso Rhinos Hockey Club. The El Paso Rhinos are located in El Paso, Texas and will begin play in the NA3HL's South Division beginning in the 2020-21 season. The team plays out El Paso County Events Center.
"We are excited to continue our growth in the South Division with the addition of the El Paso Rhinos. The Rhinos have an established organization with a focus on player development and advancement, along with a rich tradition of community outreach and support. I think the passionate fans of the El Paso Rhinos will enjoy the brand of hockey the NA3HL will being and also the new rivalries that will be established," said NA3HL Commissioner Blake MacNicol.
Founded in 2001 as a youth hockey team, the El Paso Rhinos played their first junior hockey game in 2006. Since that game, the Rhino staff has strived to improve every facet of hockey and business operations, develop players, and grow the program each season.
"The Rhino franchise has modeled their objectives after the NAHL and NA3HL's excellent level of play, commitment to players' career advancement and personal development, and the league's overall business professionalism. As an organization and ownership group, we believe that the step to the NAHL will facilitate the growth and development of the Rhinos' program and athletes, and in turn, help the organization continue to expand and succeed in the years to come," said Rhinos Owner and Head Coach Cory Herman.
Over the past four seasons, 90% of all the El Paso Rhinos home games have sold out. Between 2017 and 2019, the Rhinos had 37 straight sellouts. Each game, over 15 off-ice officials volunteer to provide a professional experience for teams, referees, and fans. All off-ice officials previously worked for the semi-professional team, the El Paso Buzzards, and have volunteered with the Rhinos since the team's inception. At the El Paso County Events Center, the Rhinos' locker room contains 25 player stalls, a flat screen television, and a surround-sound system. Connected to the locker room is the bathroom, with five showers, and the training room, fully stocked with all practice and game-day essentials.
A big part of the Rhinos success since 2006 has been their connection with the surrounding community. During the 2019-20 season alone, players volunteered over 8000 hours. Each season, players make a minimum of 200 local appearances. Players visited hospitals, charity fundraising races, crisis shelters, other non-profit events and even rang bells to collect money for the Salvation Army. Through the Rhinos' Skate Mates Educational Program, the organization has sent players to dozens of El Paso County schools for the past 12 seasons. Players regularly visit schools, become interactive role models and work closely with students, encouraging them to excel inside and outside of the classroom.
Any team inquiries can be directed to Director of Operations, Tyler Deloach at: tdeloach@elpasorhinos.com