El Paso, Texas named 2020 Kraft Hockeyville finalist
August 17, 2020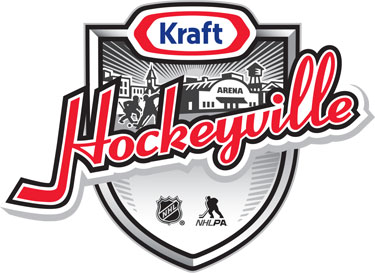 The North American Hockey League (NAHL) and NA3HL is pleased to announce that the El Paso Rhinos and the El Paso Events Center in El Paso, Texas, has been named one of four finalists in the nationwide 2020 Kraft Hockeyville USA competition.
The arena is now guaranteed at least $10,000 for facility upgrades, and could win as much as $150,000, and possibly host a televised National Hockey League game.
The other three finalists are the East Grand Forks Civic Center in East Grand Forks, Minnesota, the Wichita Ice Center in Wichita, Kansas, and the Wildcat Center Arena in River Falls, Wisconsin.
Voting begins on Saturday, August 29th at 7am (EST) and ends on Sunday, August 30th at 11am (EST). Voting is unlimited, so voters are encouraged to vote as many times as possible!
To vote, visit www.KraftHockeyville.com. Kraft HockeyvilleTM USA 2020 can also be found at Facebook.com/KraftHockeyvilleUSA and on Twitter (@HockeyvilleUSA). You can join the conversation using #HockeyvilleUSA.
Back on June 16th, the NAHL and NA3HL announced the Rhinos will begin play beginning in the 2020-21 season in the NA3HL, which will be followed by the addition of an NAHL team in 2021-22. Founded in 2001 as a youth hockey team, the El Paso Rhinos played their first junior hockey game in 2006. Since that game, the Rhino staff has strived to improve every facet of hockey and business operations, develop players, and grow the program each season.
"We're incredibly grateful that our community and our fans have helped us make it into the final four. We need their help once more so we can bring this prestigious distinction to the Sun City," said El Paso Rhinos Head Coach Cory Herman. "The designation of Kraft Hockeyville USA would certify El Paso's passion for hockey and help us make an important investment in the future of the sport on the U.S.-Mexico border."
Over the past four seasons, 90% of all the El Paso Rhinos home games have sold out. Between 2017 and 2019, the Rhinos had 37 straight sellouts. Each game, over 15 off-ice officials volunteer to provide a professional experience for teams, referees, and fans. All off-ice officials previously worked for the semi-professional team, the El Paso Buzzards, and have volunteered with the Rhinos since the team's inception. At the El Paso County Events Center, the Rhinos' locker room contains 25 player stalls, a flat screen television, and a surround-sound system. Connected to the locker room is the bathroom, with five showers, and the training room, fully stocked with all practice and game-day essentials.
In 2015, the Cambria County War Memorial Arena and Johnstown, Pennsylvania, home to the NAHL's Johnstown Tomahawks, were crowned the winners of the first ever Kraft Hockeyville™ USA contest. Shreveport, Louisiana, home of the Shreveport Mudbugs, were a finalist in 2018, and Minot, North Dakota, home of the Minot Minotauros, were finalists in 2016.