September 16, 2020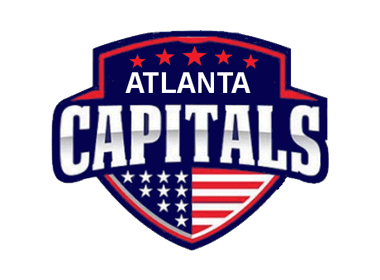 The 3View series will feature an in-depth look into all NA3HL teams in preparation for the 2020-21 season, with two teams being highlighted daily, leading all the way up until the start of the regular season. 3View goes in-depth into each NA3HL team and will include interviews with all the head coaches in the NA3HL, as they provide fans with their expectations and outlook for the 2020-21 season, including taking a look at their potential roster and their strengths as a team for the upcoming season. It will also take a look back on the 2019-20 season and how each team fared and what they accomplished. Best of all, 3View will provide the fans of the NA3HL with an inside look at their favorite team and what to expect.
Atlanta Capitals
2019-20 Record: 22-19-6, 50 pts (2nd in the South Division)
2020 Playoffs: Qualified
Head Coach: Jason Smith
2020-21 Division: South
Coming off of their fifth straight playoff qualification in 2019-20, the Atlanta Capitals head into the 2020-21 campaign in search of another elusive division title.
Consistently competitive in the South, Head Coach Jason Smith and his team look forward to another chance to make a championship impact after taking the South Division title in 2017 but failing to advance past the Silver Cup round-robin.
With a hard-working lineup built for strong defense and a focus on sustaining championship-level play, Smith wants his team's biggest strength to be consistency.
"We will build our team from the goalie out. We come to play and compete every night," he said. "If that happens, we will move kids on."
Watch: Atlanta Capitals season preview
"Moving kids on" is one of Atlanta's hallmarks, as the Capitals saw six players earn commitments to NCAA and ACHA schools last season. And as impressive as that kind of off-ice success is, it's nothing new for Smith and his staff.
"As a staff, we will continue to do the same things we've been doing. It has been successful," he said.
And while many experienced Capitals players have moved on to the next level of hockey, Smith says there's still a focus on having those older voices in the room.
"I'm hoping my returners can lead the way for the newcomers," he said.
With a veteran core and championship aspirations, expect big things out of Atlanta this season.
Next up: Bay State Bobcats