September 19, 2020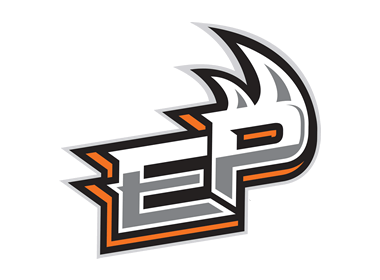 The 3View series will feature an in-depth look into all NA3HL teams in preparation for the 2020-21 season, with two teams being highlighted daily, leading all the way up until the start of the regular season. 3View goes in-depth into each NA3HL team and will include interviews with all the head coaches in the NA3HL, as they provide fans with their expectations and outlook for the 2020-21 season, including taking a look at their potential roster and their strengths as a team for the upcoming season. It will also take a look back on the 2019-20 season and how each team fared and what they accomplished. Best of all, 3View will provide the fans of the NA3HL with an inside look at their favorite team and what to expect.
El Paso Rhinos
2019-20 Record: N/A
2020 Playoffs: N/A
Head Coach: Cory Herman
2020-21 Division: South
Uncharted waters await the El Paso Rhinos in their inaugural NA3HL campaign — looking for success in the tough South Division is a tall task for any team — but with a history of success behind them, Head Coach Cory Herman looks forward to the challenge of adapting to the NA3HL.
"We are very excited for our first season in the NA3HL," said Herman. "We are going to work as hard as we can as a coaching staff and organization to develop our players and put them in a position to be successful this season. If we have a group of guys that work as hard as they can every game and every practice I think it will be a successful season.
But with the challenge of adapting to new surroundings also comes the benefit of the NA3HL's player advancement pedigree. The league saw seven current & former players commit to D-1 schools last season, headlined by St. Louis' Seamus Campbell committing to Quinnipiac from the Jr. Blues.
Herman says his team is excited for the opportunity ahead of them, both on and off the ice.
"The NA3HL has a great brand and is a great league. It's a great league for exposure and our players are excited to play in it," he said.
Watch: El Paso Rhinos season preview
Inside the 200x85, the Rhinos will have a mix of veteran skaters and some fresh talent, with a focus on holding a lunch-pail mentality in every game they play. Goaltending will be a key asset for El Paso this season.
"I think we have to start in net and work our way out. We will have a hard working group of guys that will do whatever it takes to win. We have some great returning guys that we will be leaning on them to be leaders on and off the ice," he said.
The Rhinos bring a strong fanbase into the NA3HL, having built up a vast following thanks to three championships in the last seven years. That support manifested in El Paso winning the Kraft Hockeyville USA fan vote, an annual contest in which fans nominate and vote for one US city to win $150,000 in rink upgrades and the right to host an NHL preseason game.
With that kind of support, it's easy to see how the Rhinos have established themselves as a premier Junior team in the US circuit. And the team certainly returns the favor, something that has become a point of pride for Herman.
"Our players are very active in the community. From visiting schools and hospitals to going to charity events. Our players do a tremendous job giving back to our community," he said.
Though they are NA3HL freshmen, the Rhinos have a history as championship contenders, and will certainly be looking for more of the same in their new league.