September 21, 2020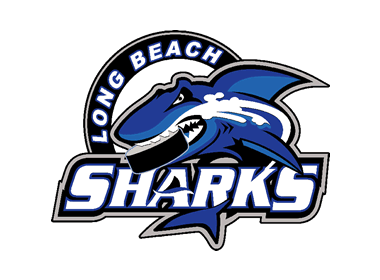 The 3View series will feature an in-depth look into all NA3HL teams in preparation for the 2020-21 season, with two teams being highlighted daily, leading all the way up until the start of the regular season. 3View goes in-depth into each NA3HL team and will include interviews with all the head coaches in the NA3HL, as they provide fans with their expectations and outlook for the 2020-21 season, including taking a look at their potential roster and their strengths as a team for the upcoming season. It will also take a look back on the 2019-20 season and how each team fared and what they accomplished. Best of all, 3View will provide the fans of the NA3HL with an inside look at their favorite team and what to expect.
Long Beach Sharks
2019-20 Record: 3-42-2, 8pts (4th in Northeast Division)
2020 Playoffs: Qualified
Head Coach: Chris Lloyd
2020-21 Division: East
It's been an up-and-down four years in the NA3HL for Long Beach, with the team fluctuating between strong seasons and rebuilding years.
And though last season definitely fell into the latter category — their three wins were the least in the league — new Head Coach Chris Lloyd is ready to get things moving in the right direction for the Sharks in a hurry.
"I took over the program in April so I have done a complete rebuild of the roster," he said. "We are not focusing on the past season. The most important part of the off season was identifying the right group of players that would buy into the mission of the coaching staff, and we were very successful with that."
In building that roster, Lloyd is looking for a fast start from a more cohesive squad this year.
"Some elements that we are focusing on are team chemistry and doing the little things correctly. We have guys from all over the country coming to Long Beach and getting them to gel is really important. We started skating September 8th to build that chemistry and also make sure our guys are game ready when the puck is dropped October 8th," said Lloyd.
Watch: Long Beach Sharks season preview
With returning players like Stephen Conklin and Will Space and some stout incoming talent on hand, the Sharks are poised for a bounce-back season. But Lloyd knows it's not just wins and losses that matter in Junior hockey — player advancement is key to being successful, and Long Beach is in a highly fertile location for scouting from the next levels of hockey.
"Playing in the Northeast, exposure is around every corner. No matter where you are in this division you are never a far drive from a NAHL team, NCAA, or ACHA University. We plan to first see where the players see themselves for the 2021-2022 season, then do our best to get our players in the door of a NAHL team or going on visits at colleges or universities. Because of where Long Beach is located, our players can go on college visits during the day and still be back for practice in the afternoon," he said.
Lloyd also plans on beefing up the Sharks' community involvement this year, with an emphasis being placed on growing the youth hockey programs in the area.
Our players will be creating new ties with the Long Beach community. There are multiple volunteer events our players will be working as well as working with the NY Rangers Learn to Skate program throughout Long Island. They will be also working with the Long Island Sharks, our youth hockey affiliate, helping with practices and skill development," said Lloyd.
It has hardly been an easy run in the NA3HL for the Sharks, but with a new voice behind the bench committed to long-term success, things could be turning around in Long Beach.
Next Up: Louisiana Drillers